Two weeks ago the
FCCB
challenge was "In like a Lion". The second part of the challenge is "Out like a Lamb." Before I tell you about my double page layout let me apologize for the picture quality. I didn't realize how bad they were and I already gave the pages to my daughter so I can't retake them. The last two pictures show the colors a little better.
The pictures are of my youngest granddaughter Brittany who is 8 months old.
I used the DCWV French Country Stack which is so beautiful.
The title Our little lamb was cut from the Cricut Nursery Rhymes Cart.
Mary had a little Lamb and Little Bo Peep were also cut out from Nursery Rhymes.
I used Martha Stewart punches, crocheted flowers, Recollection flowers and Seam Binding ribbon.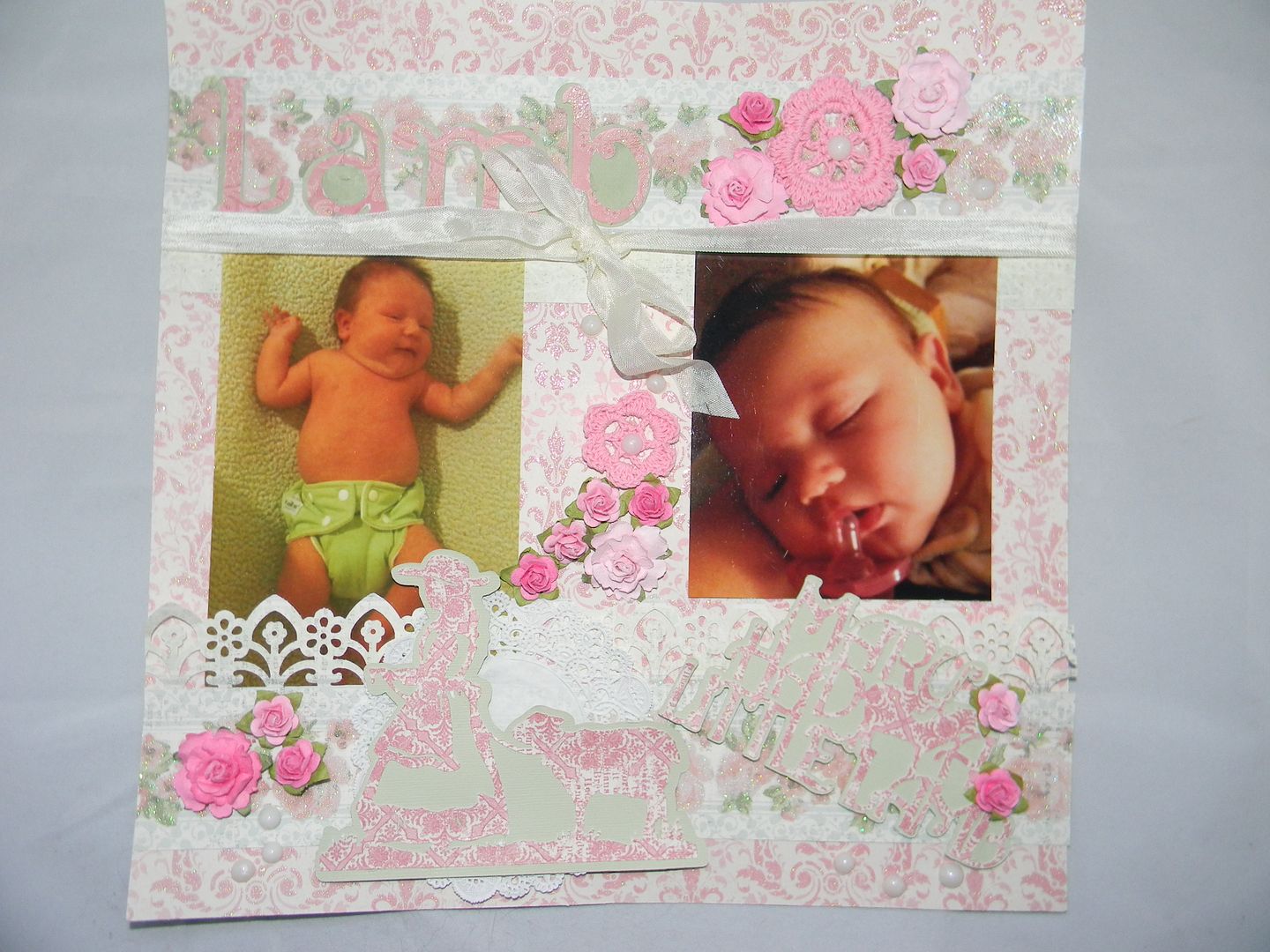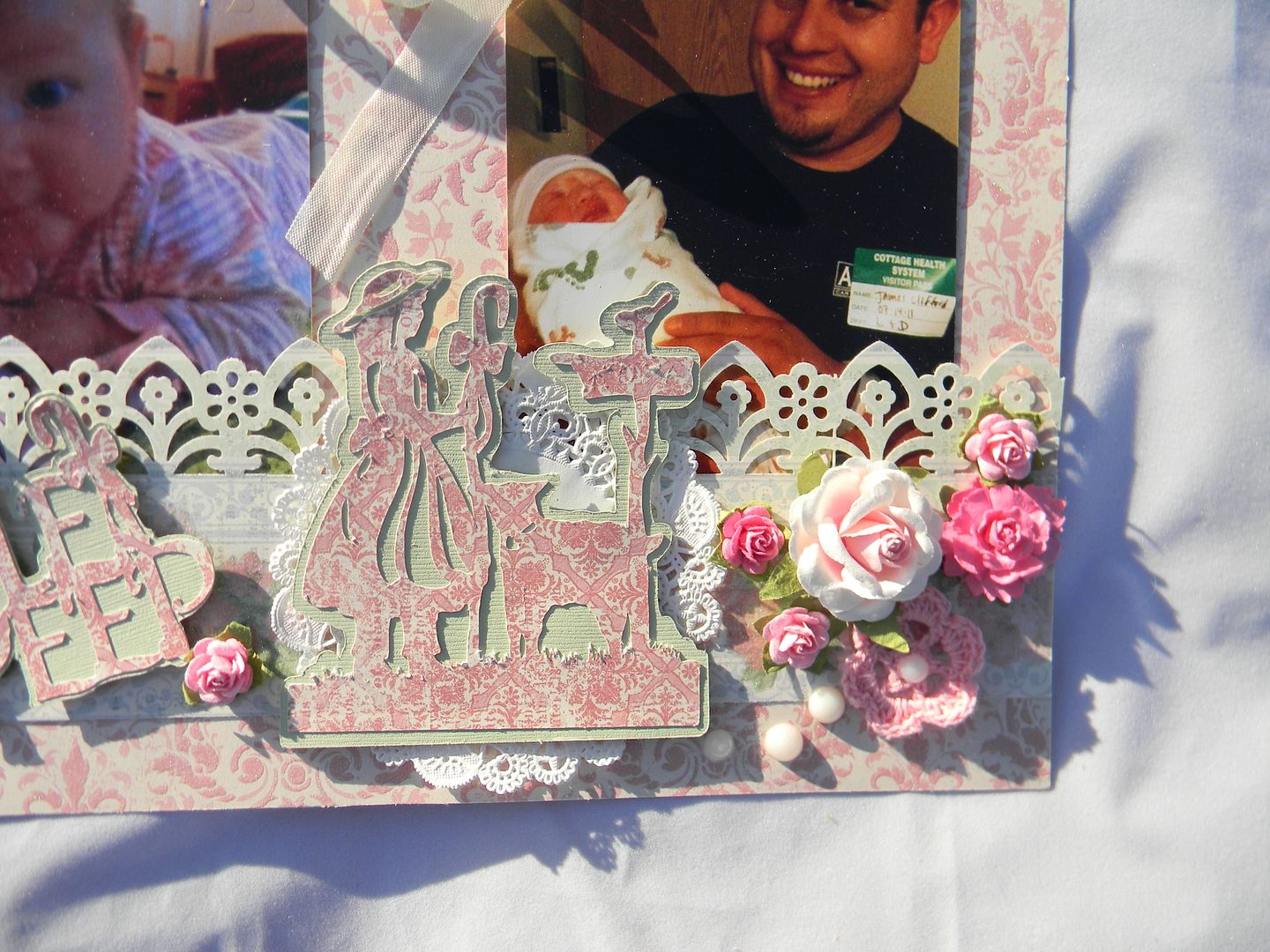 I hope you will join us for the
FCCB
challenge this week. "Out like a lamb"
Make a project using a gentle animal... lamb, kitten, puppy etc...
. I can't wait to see everyone's projects.