Time for another great layout challenge at
Lasting Memories
. This week the challenge was to use this picture for the color scheme and the sketch below for inspiration. Let me just say although I am not really a yellow person I love love love this room. I decided to use the yellow as my background and use pink, white and black as accent colors.
This is the sketch.
This is my double page layout of my granddaughter Kenzie celebrating her first birthday with mommy and daddy. The paper which I got last week at Tuesday Morning was exactly the right color. Sorry I can't remember the name of the paper right now and I am visiting my other two granddaughters. so I can't look it up. Thought about calling my hubster to ask him to look but I decided that was way not worth it although I am pretty sure it is sitting right next to my desk.
The title was cut from the Cricut cart Mini Monograms and pop dotted.
I decorated the letters with pink Sharpie to accent the letters.
Yummy Cake and Ice Cream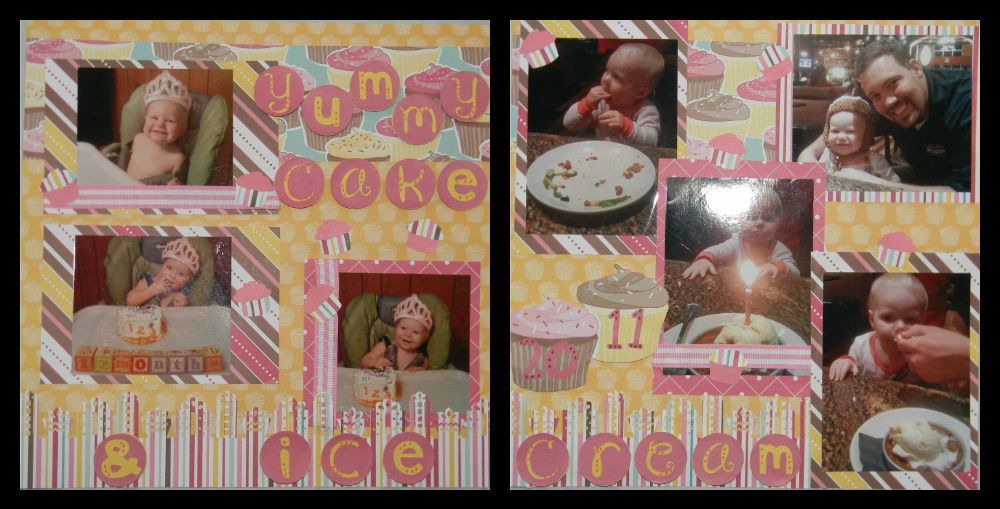 The little cupcakes all over the pages were made with a MS cupcake punch.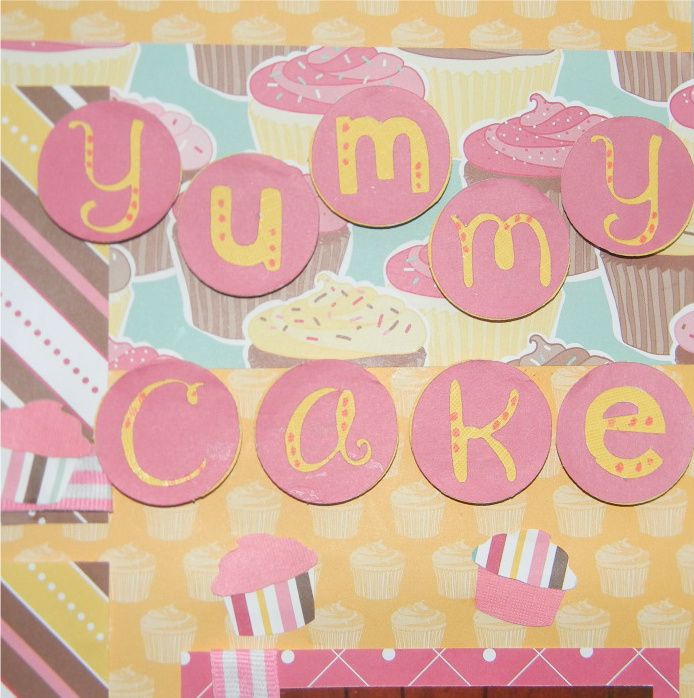 The cupcakes were cut from one of the sheets and pop dotted. I then added 2011 for the year.
Here are the yummy goodies Karen has put up for the challenge this week. We would love for you to join us for the layout challenge. Use the photo and the sketch as your inspiration and link up so we can all see your creations. You have until Saturday the 10th to post. Happy Craftin!