I was asked a few days ago if I would like to be a guest designer for Lasting Memories. I have been participating in their layout challenges for awhile now and really enjoy them. So I agreed. I love doing challenges especially layout ones so I can try to keep up with my growing mound of grandbaby pictures. This week the challenge at Lasting Memories is Let's Add Dimension.
Whether it's dimensional elements, letters/shapes or whether you have a cool way to add dimension to your photo's, we'd love to see it on those layouts this week!!
I wasn't able to complete a new layout for this week but I have a layout I wanted to share with you.
This is a layout I did of my middle granddaughter. I used Baby Steps for all the cuts. The paper is Flower Power from DCWV. To add dimension I chalked the edges of the cuts, embossed with a variety of folders, layered the clothes on the clothes line. I then
added some tiny clothes pins I had to make the clothes line look more 3 D.
I actually entered this in the county fair this summer and won a blue ribbon for it.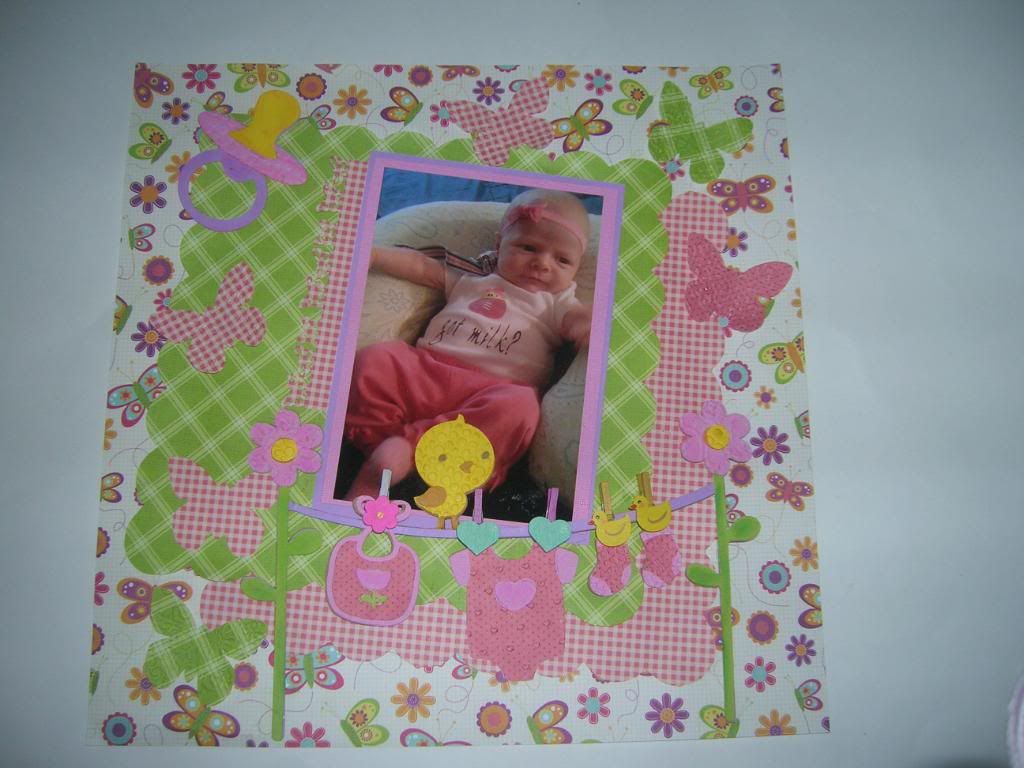 Now its your turn to check out the rest of the design team layouts and join us this week for the challenge. Can't wait to see your layouts. Hope you will join us and Happy craftin!