I am so excited to show you my double page layout today for the Fall is in the Air Challenge. I had so much fun making this layout. I started out with the scarecrow couple from Simply Charmed. I also used Happy Hauntings and Pop Up Neighborhood to complete the cuts. The recipe is at the bottom of the pictures.
Here is the left side.
Here is the right side.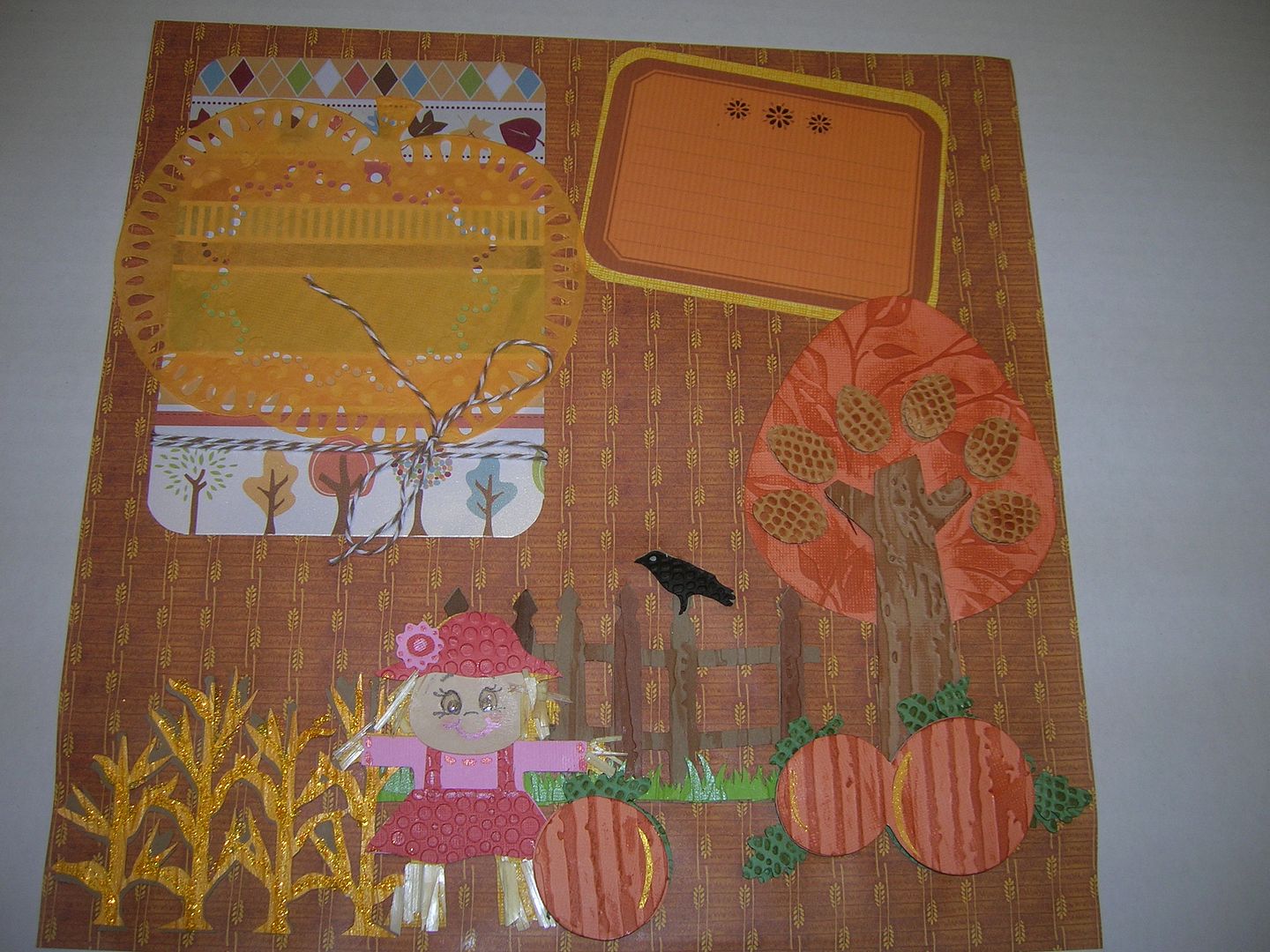 Pages side by side.
I used two trees. I embossed the trunk, the leaves and the tree base. The leaves are cut twice and pop dotted. I also used Tim Holtz Ink to highlight the embossing.
Pumpkins- removed faces using Gypsy, embossed, double cut and pop dotted.
The doilies are from the Dollar Tree. They had leaves and pumpkins. Aren't they pretty?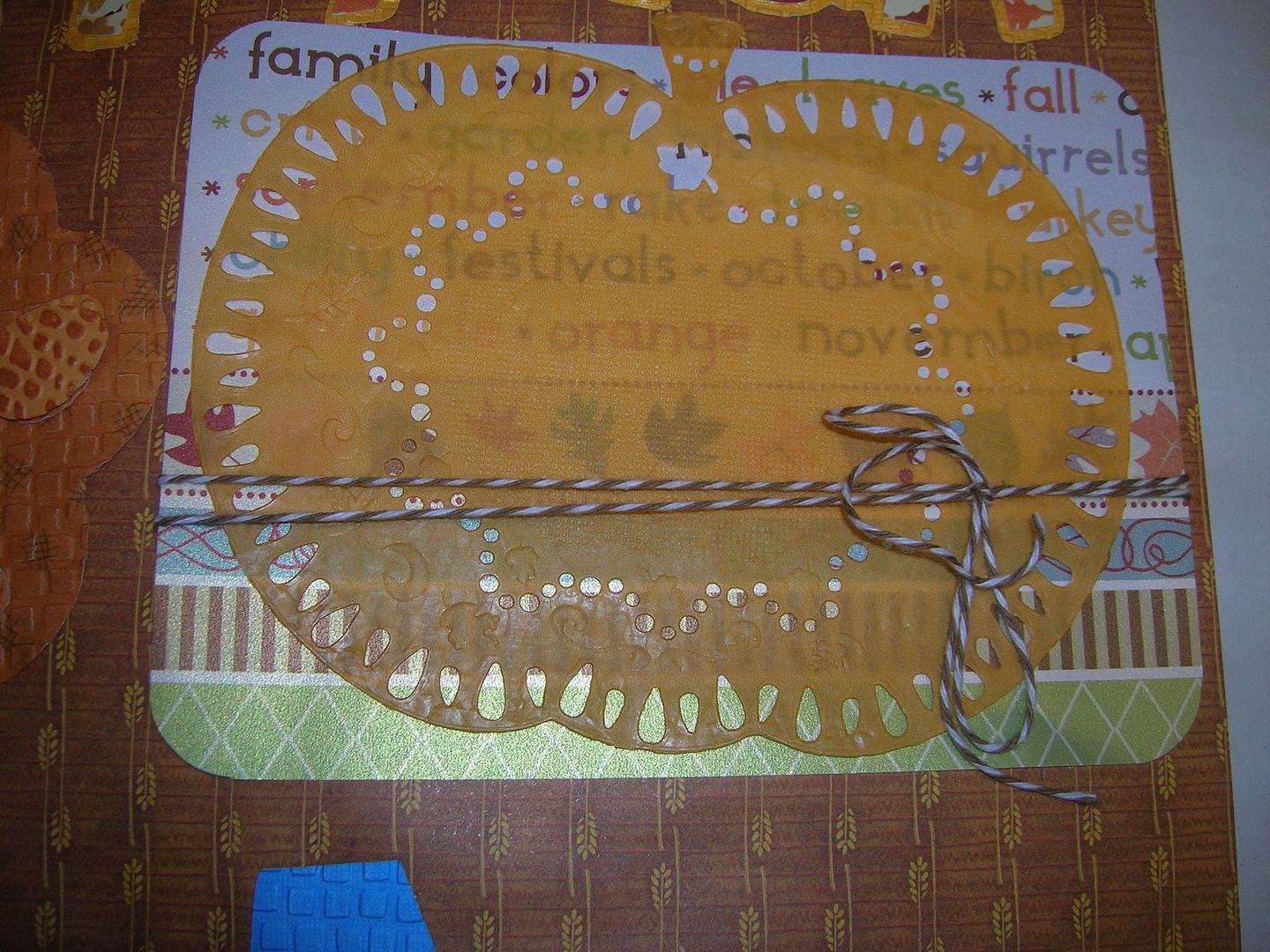 Close up of title
I used Peachy Keen stamps for faces, used chalk on face and added straw to scarecrows. Clothes are embossed and I added Smooch ink for details.
Hay wagon I used several embossing folders and added straw.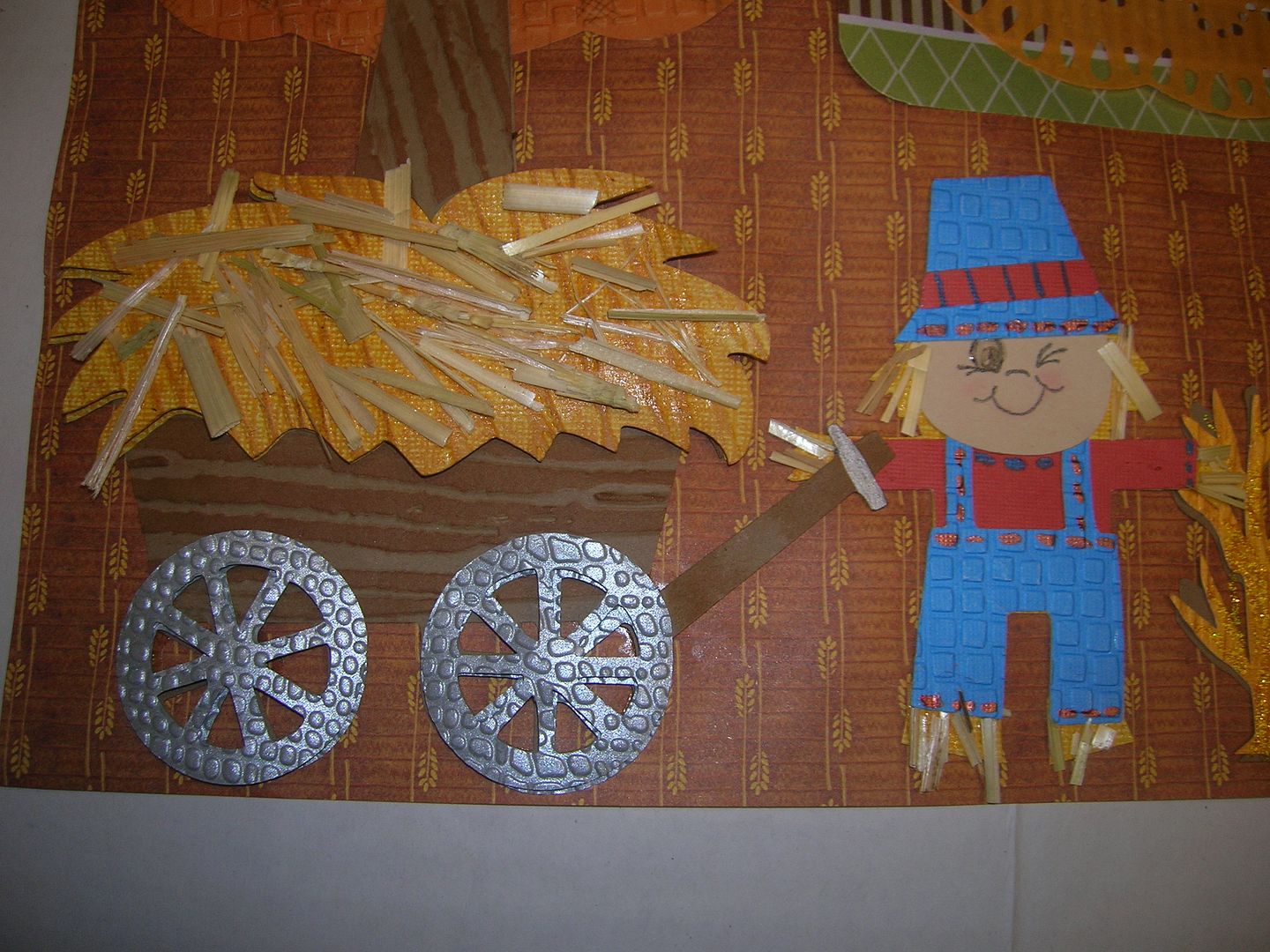 Corn stalks embossed and used Smooch ink and a little bit of Stickles.
Recipe for Cuts;
Simply Charmed
Trees page 55 and 56 cut at 6 inches
Girl and boy scarecrow page 57 cut at 4 inches
Happy Fall p. 57 4 inches
Pumpkins page 60 cut at 2.5
Happy Hauntings
Fence with crow cut at 3 inches
Pop Up Neighborhood
Wagon with hay page 58 cut at 4 inches
Corn stalk page 67 cut at 3 inches
Embossing folders used :
Cuttlebug
mosaic, leaf, Distresssed stripe, Bubbles, branches and Uneven bumps
Tim Holtz Bark
I will be entering this in
I love the way it all came together. Hope you enjoyed seeing my layout. Thanks for your comments and Happy Craftin. Don't forget to come back all week and see what everyone else on the DT has made.