Today is my day to do the Design Team post at
Sweet Sassy Diva
. This week we were asked to make a wreath. Please stop by to see more pictures and the directions for this wreath. It was a lot of fun to make.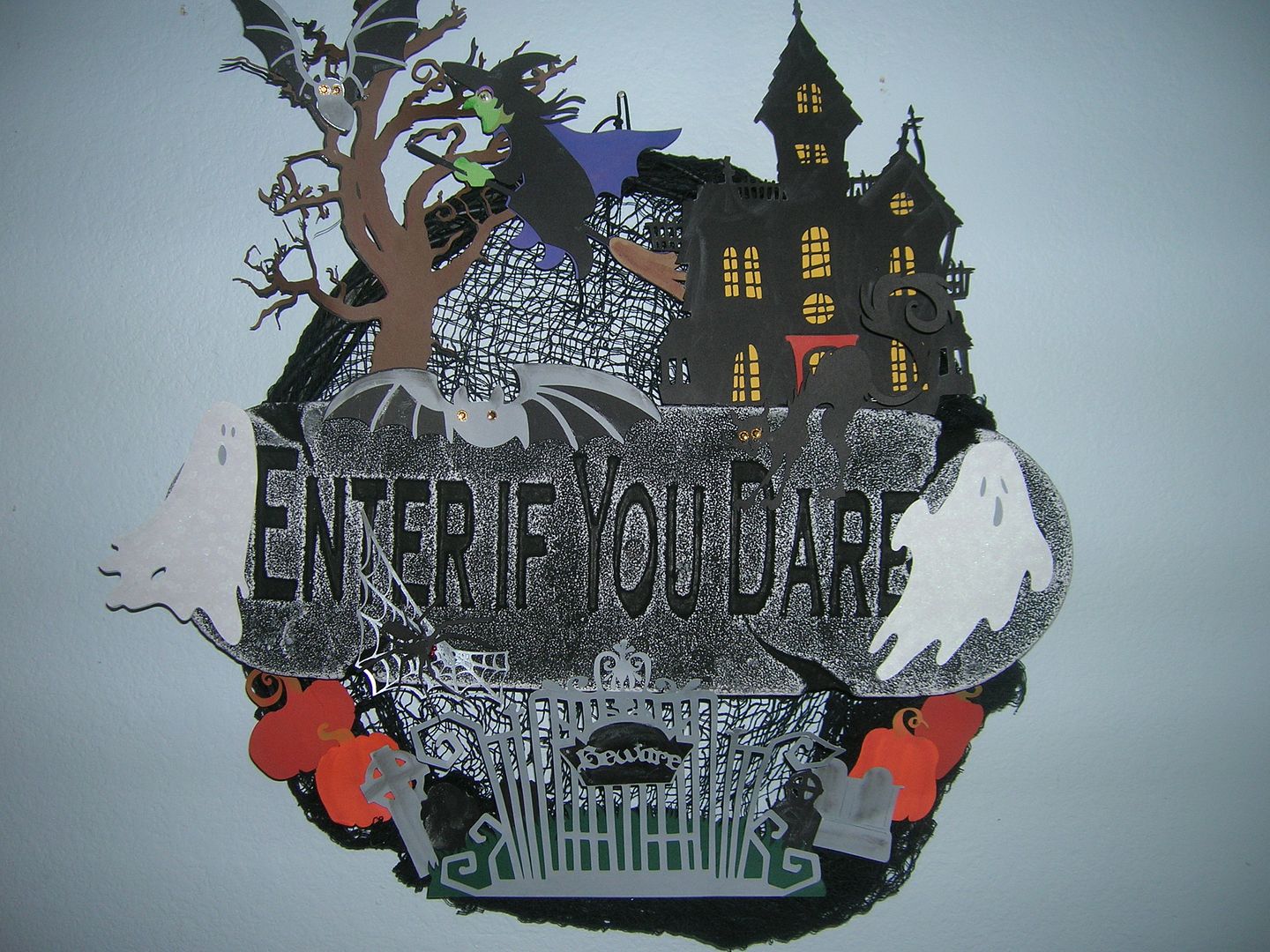 I went to the local Dollar Tree store and bought a wood wreath, foam sign and cool black netting for $1 each. I spray painted the wreath with black paint and
then I wrapped and tied the netting to the wreath. I then glue gunned the sign in the middle.
Next I made my cuts with the Happy Hauntings, Pumpkin Carvings and October 31st cartridges.
Here are detail pictures. I used a lot of chalk on the edges and used white and light gray chalk to give the appearance of spider webs on the cuts.
The recipe is as follows:
Happy Hauntings
cemetary gate 6 "
haunted house 10 "
witch and ghost 5 "
bats 3 and 2 1/2 "
October 31st
tree 10"
grave stones 3 "
cat and spider web 3"
Pumpkin Carvings
pumpkins 3"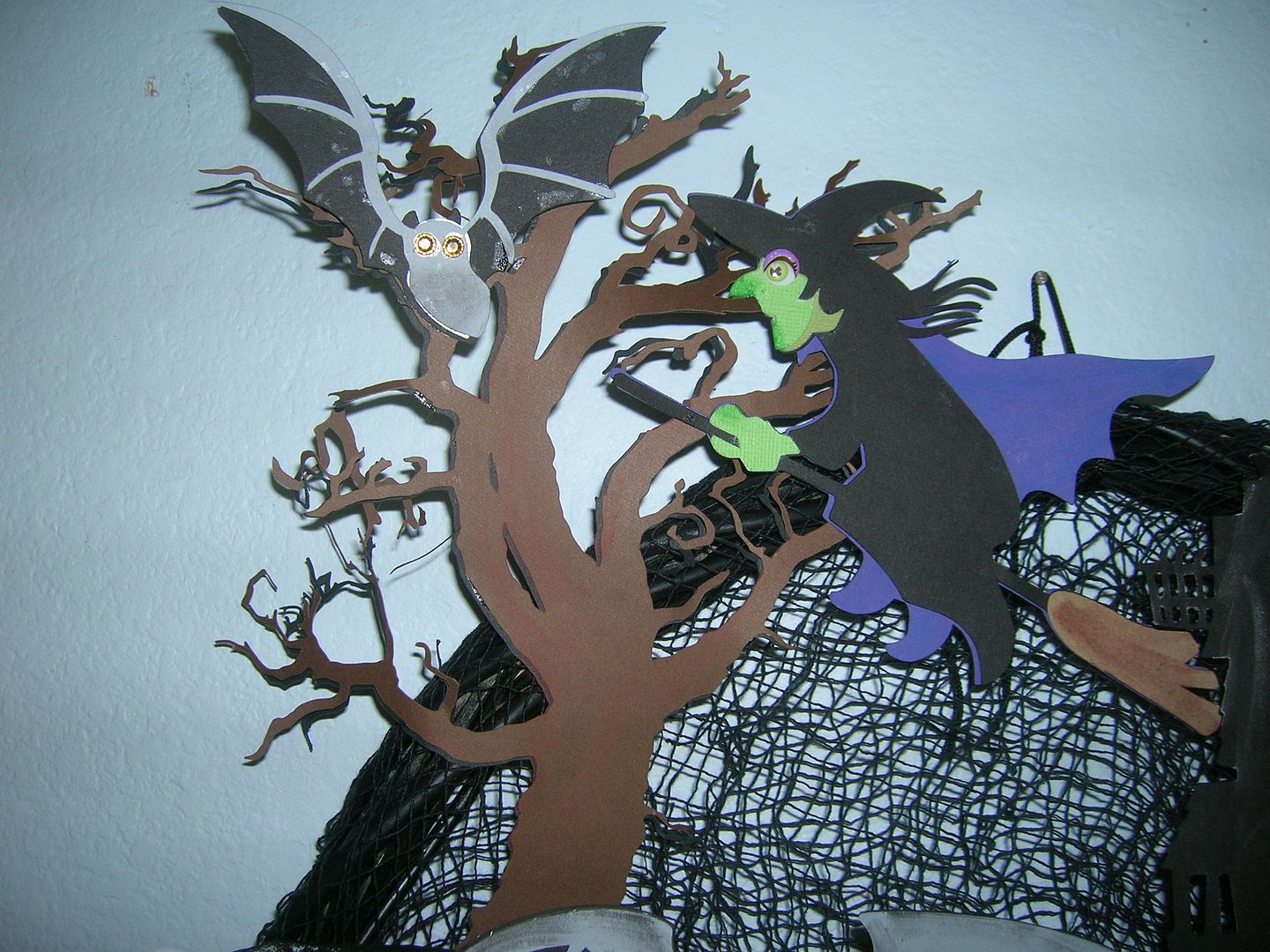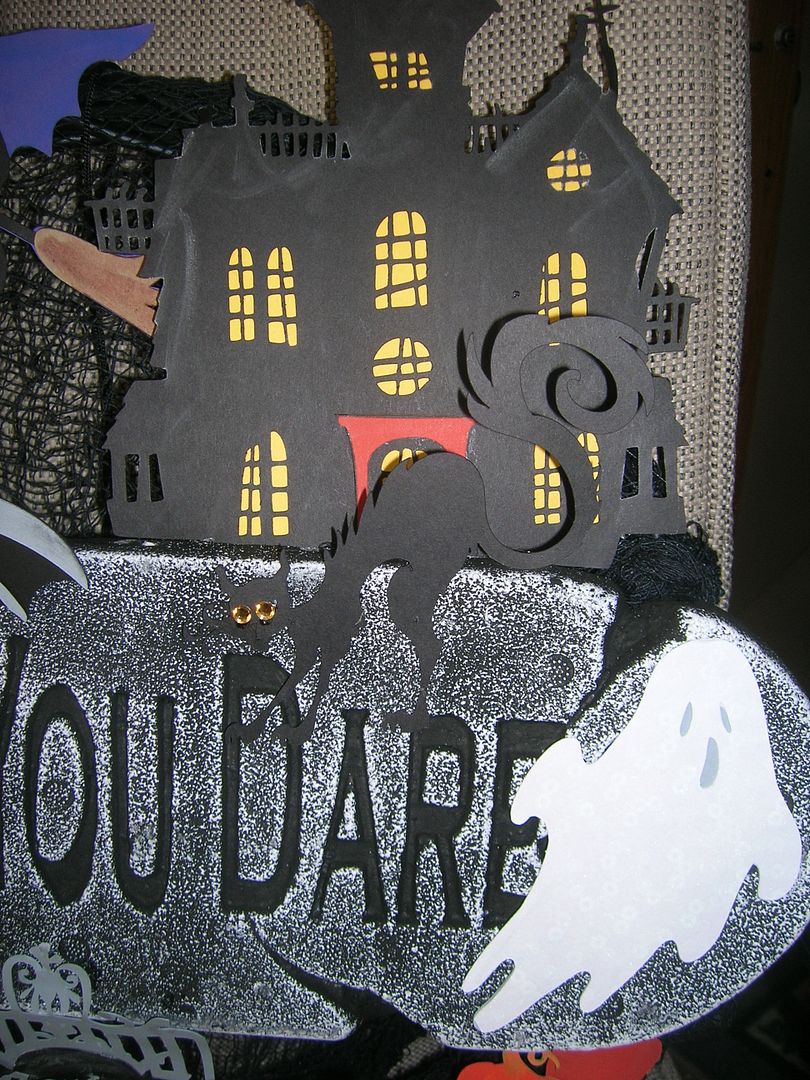 Also the Cricut Circle Monthly Decor Challenge
I hope you enjoyed my wreath and will come back this week to SSD to see what the other designers create.
You are also welcome to stop by my blog anytime. I love visitors and comments. Thanks for looking and Happy Craftin.