This week the challenge at
Lasting Memories
was to bling out your layout. I can't wait to see the DT's layouts this week. I made a double page layout of my sweet eldest granddaughter Katie. She will be 2 in January. I had three assorted pics of her I wanted to scrap. The title which is a song we always sing to her is done in the Teardrop Cricut font- K-K-K- Katie. I then added flowers and lots of bling.
The frame was made with a MS Punch Around the Page set.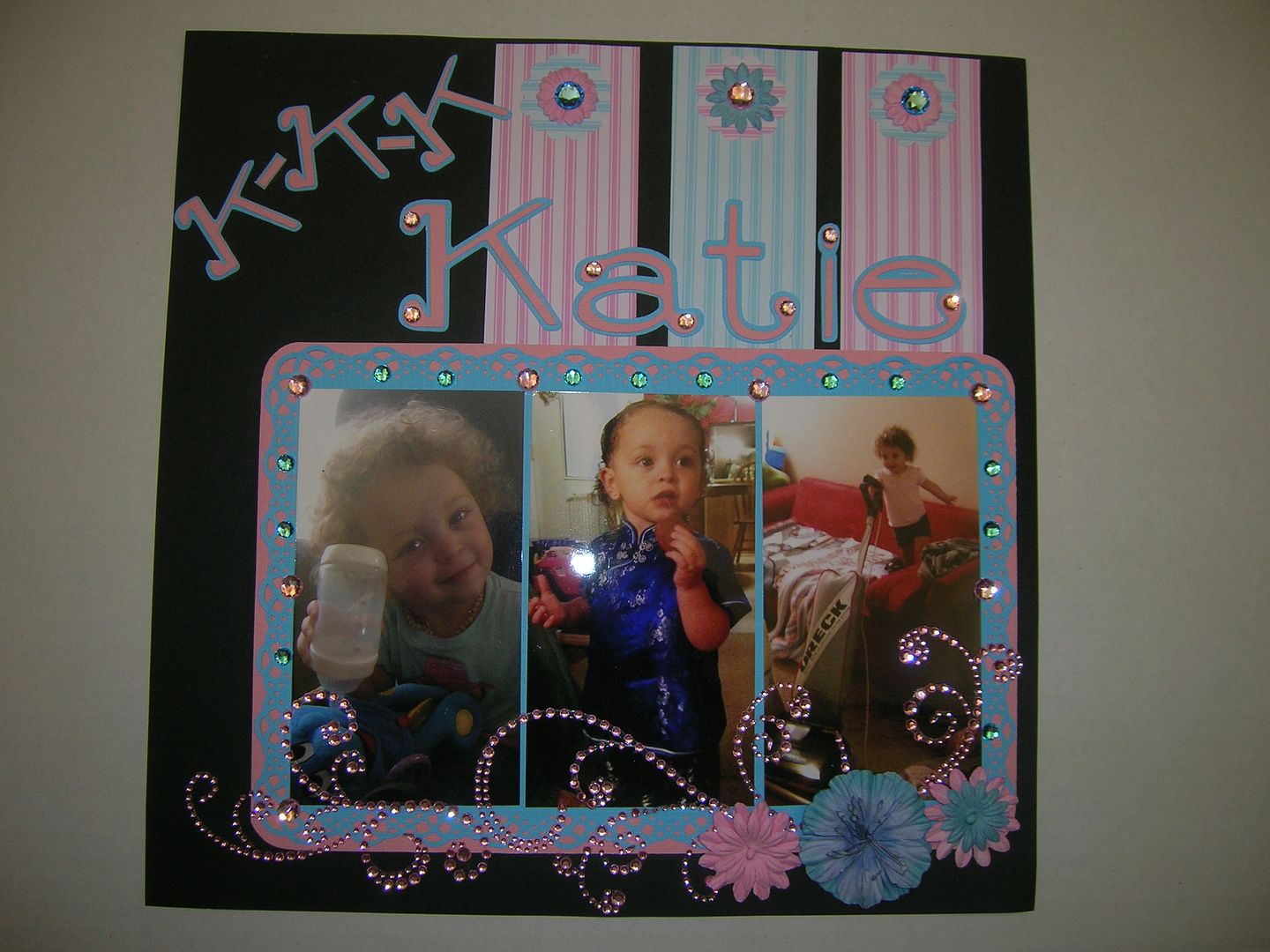 Closeup
Closeup of bling and flowers
The second page.
Here are the two pages together. Katie has the curliest hair so for the matching page
I used the title Curly Top. I added more flowers and bling.
I hope you will join us this week for the layout challenge. Doing the challenges is a great way to keep up with your scrap booking, challenge yourself and have a lot of fun.
You have until Saturday the 30th to link up your project.
I am also entering this in the
Black with Two
Challenge for this month-
Baby pink and
Here is the sketch