Welcome to the Memories in Tyme blog hops - where you will find some seriously talented people who love to share their ideas with you! Our hop today and is anything relating to Dads - doesn't matter if it is a layout, card, mini album, or decorating item, if it's about DAD…it'll be here!!! With Fathers Day around the corner - take the time to make Dad feel just as special as Mom feels on her special day - by making him something from your heart!
Now, if you just happened upon my blog, then please go back to the beginning which is at
Lynda's blog (http://memoriesintyme.com/).
Besides, the beginning is always the best anyway!!!
Let's get started with the ideas -
For my projects today
I would like to share some Father's Day cards I have made using Iris Folding. I started taking some classes last year at my local LSS. I really liked that the teacher used the Cricut for a lot of her files. If you cannot find a class there are a lot of great books on Iris folding that you can learn from. I like the way it looks and it is fun to combine with my Cricut and an easy take a long project when I am going somewhere.
This is the card I made in class last year.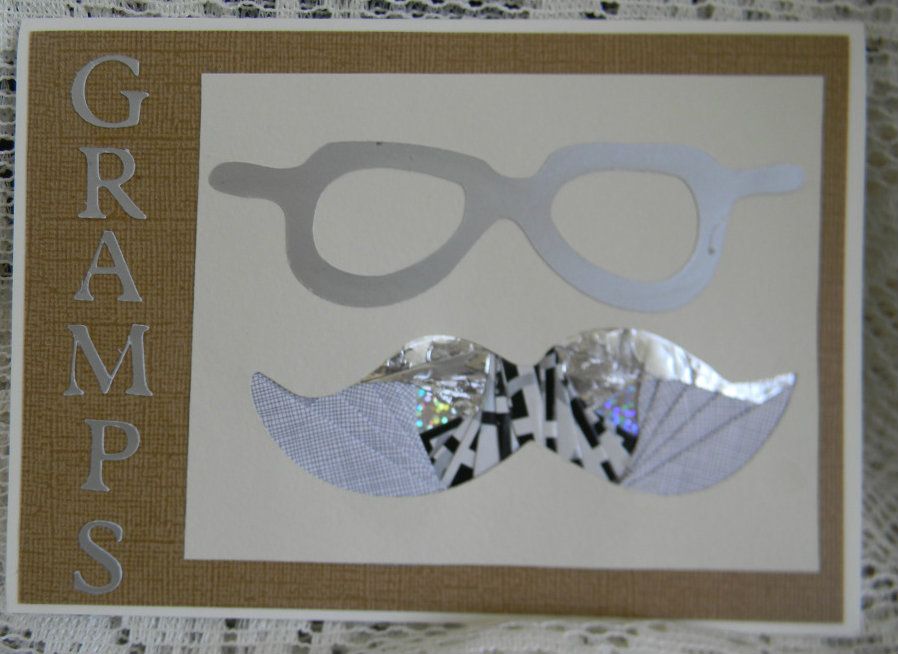 These are the two cards I made this year.
This one is for my husband.
This is the inside. Stamp from my stash.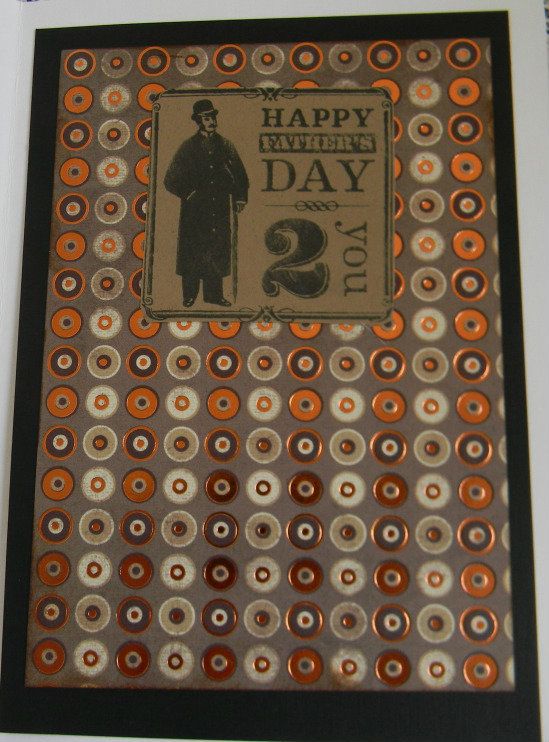 This one I made for my son in law. He is always helping me with projects.
The little screws are brads.
Letters from Tim Holtz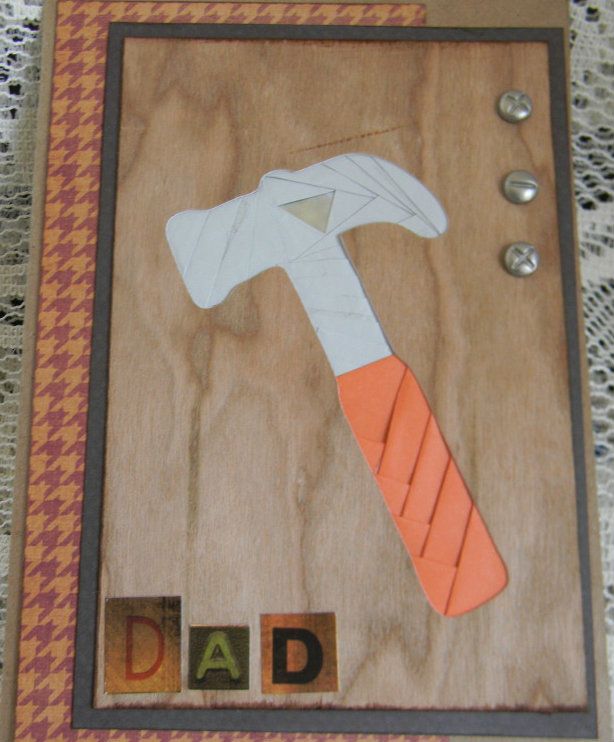 Blog candy from Memories in Tyme
…One lucky winner for June will receive a goodie pack for scrapbooking - in order to get in on the drawing, make sure to:
1. Be a follower of my blog!
2. For extra entries...follow me on Twitter and Facebook Fanpage - information is on my blog!
3. Please check out everyone's blogs and leave a comment on theirs...the more you do the more entries you will get!
Thank you for checking out my project, now follow the links below and remember to visit all the stops for MAXIMUM ideas and LOTS OF FUN!!!
Next up on the hop is
Claire - http://www.scrapmyway.blogspot.com/
make sure you check out her fun project!!!
Complete list if you get lost: