Last weekend I spent time doing what I call "ketchup" layouts. As most of you know if you follow my blog I do doubles of most pages one for me and one for the daughter the baby belongs to. Sometimes I even do three of each. However I don't always get doubles done so I end up with odds and ends pictures that I need to scrap to "catch up" or "ketchup".
Almost always they are always quick and easy pages.
These pics are of Kenzie and I cut out phrases left from another project and added ribbon and flowers.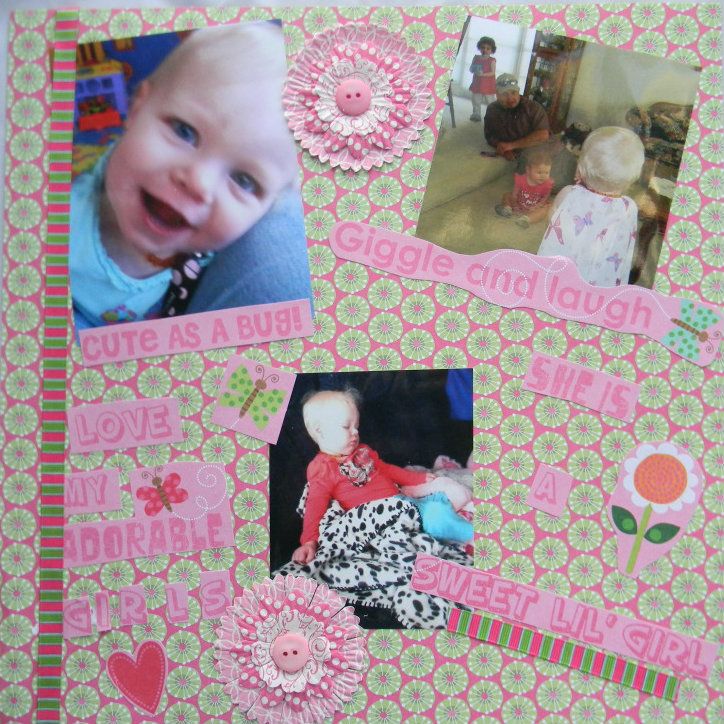 These are pic of Brittany. Here name is cut from a page of letters.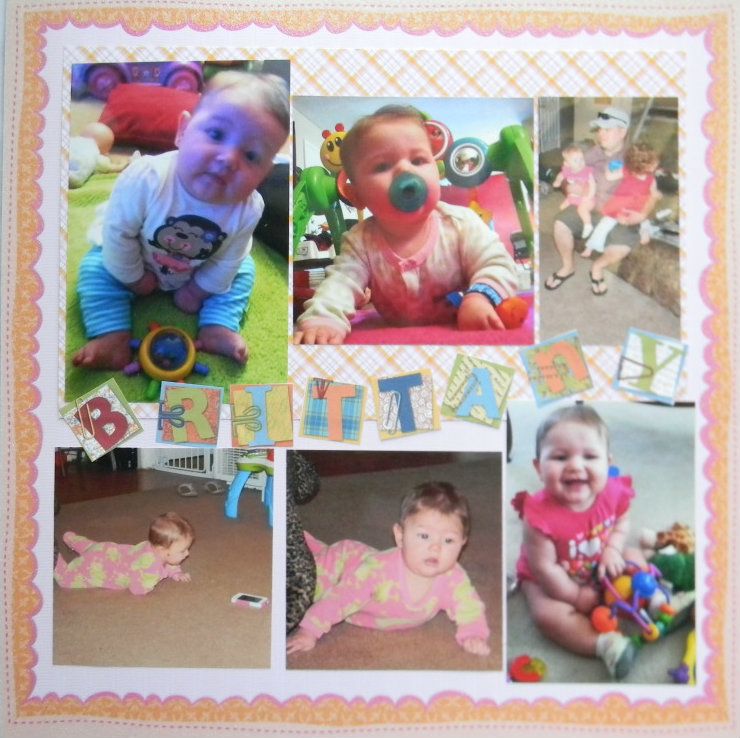 Second page of Brittany and leftover pic from Easter with all three girls with me.