Over the weekend I worked on some challenges. I started with the
DCWV Stack-a-holic June Challenge.
Each month DCWV and Erin host a layout sketch challenge and now they have added a card sketch challenge the past few months. I have been lucky to win several of these and since I am a DCWV stack a holic I love these challenges. For this month I used the beautiful red, white and blue stack I bought last year called Nantucket. This stack is full of beautiful papers.
Here is my two page layout together entitled "Cutie Pie."
Cutie is cut from Elmo and Friends Holiday. Pie cut From My Kitchen.
This is the DCWV sketch which I used for the left page.
The rosettes were made with the Tim Holtz rosette makers.
Ribbon Michaels.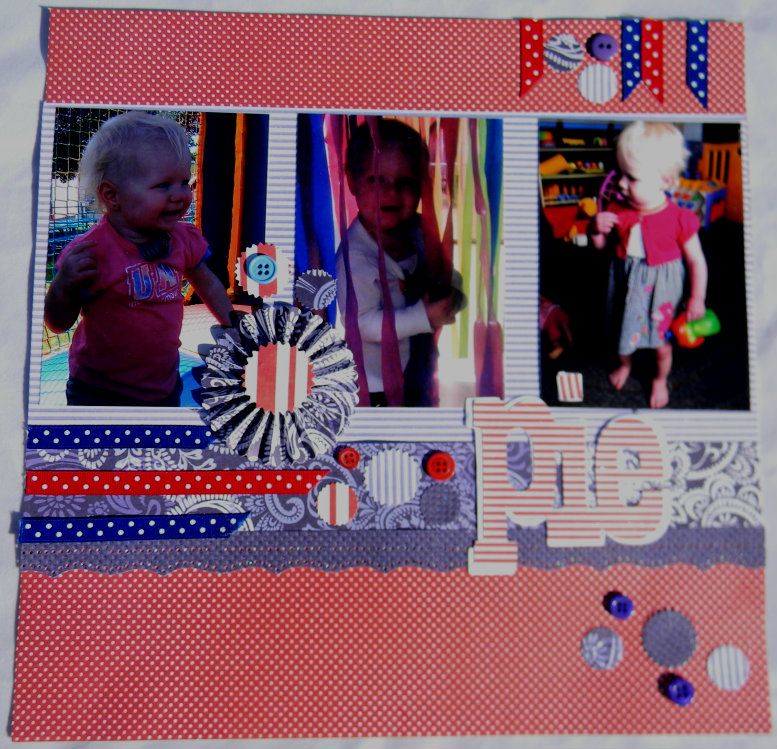 I then decided to use some of my scraps and some more paper from the stack to make my challenge card entry. Here is the
DCWV
sketch for June.
Here is my card. I made a double rosette using the Tim Holtz rosette maker and also used the rosette cut for the blue scallopped edge. Ribbon from Michaels.
Ink Blog Quick Quotes
MS punch and corner rounder