The challenge this week at Sweet Sassy Diva is to make a Halloween Banner. Now is a great time to start on Halloween so you can get all your home decorating ready for October. All week the Design Team will be sharing their Halloween Banners so this should give you lots of idea to get started.
Here is a picture of my finished banner hanging up.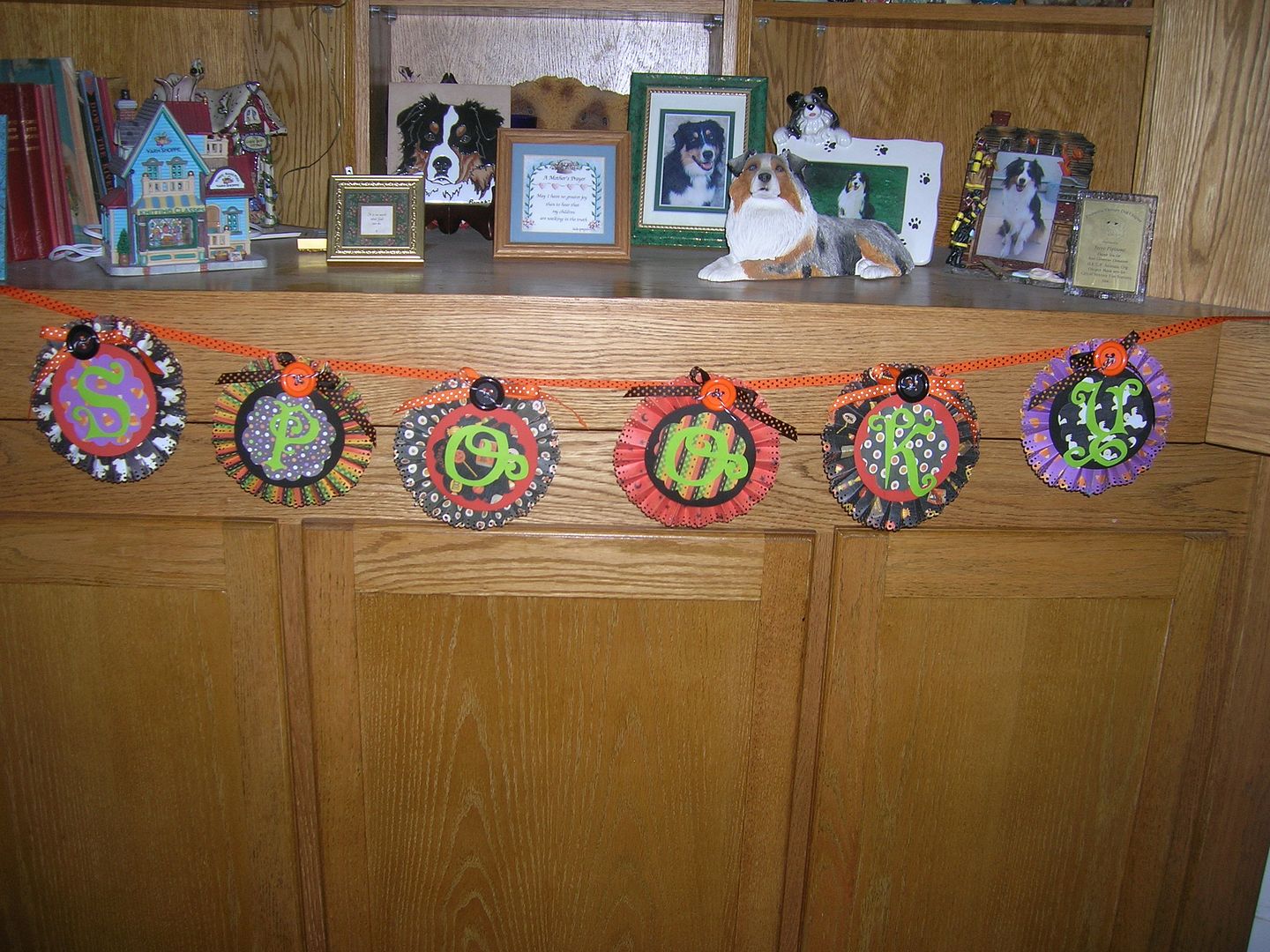 Here are some closeups.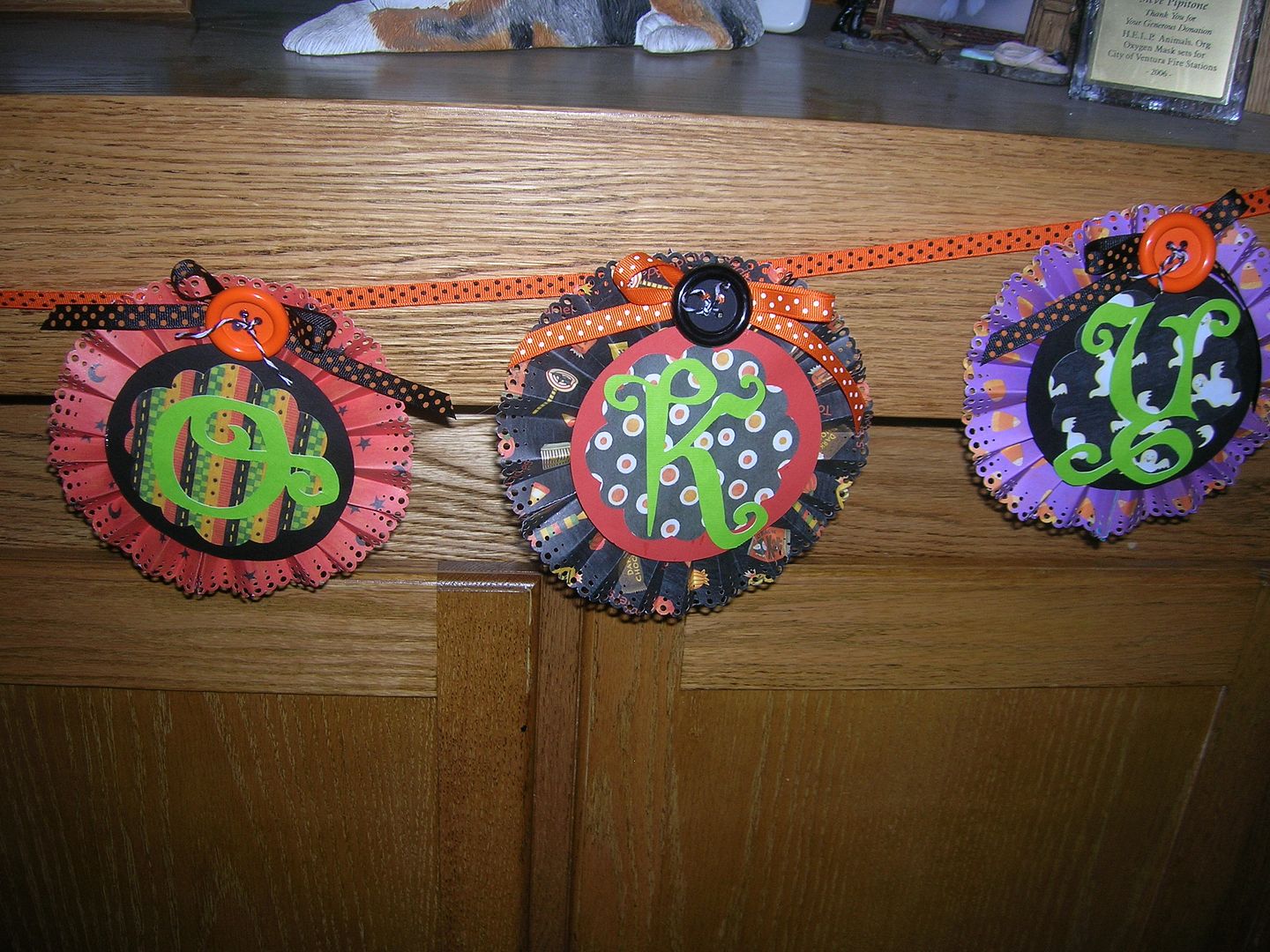 To make the banner I started out with two 3 inch x 12 inch strips of paper. I chose 6 different prints since there were 6 letters in Spooky. Smaller prints or stripes work the best. I then took a MS Punch and punched down the edge on one 12 " side. I will tell you a secret if you do mess up on one side you can do the other side and use the messed up side in the center.
Next I score using the punch as a guide. So for this one I scored after two valleys in the cuts which is about 1/2 an inch.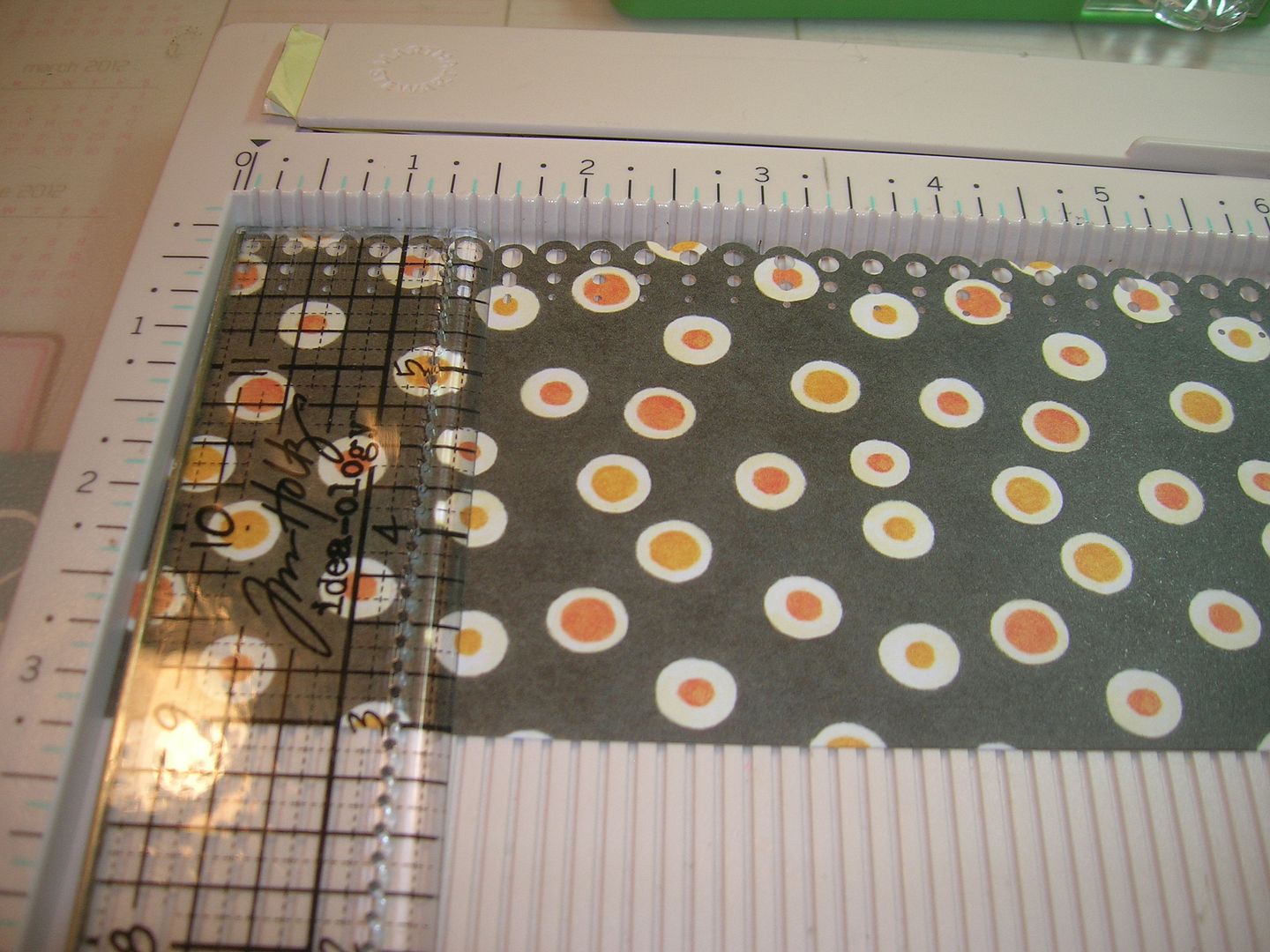 I then accordian fold the paper and glue the ends together with hot glue.
Cut two circles with a punch or Cricut. Push the circle of paper down and glue a circle to the top and a circle to the bottom to hold in place.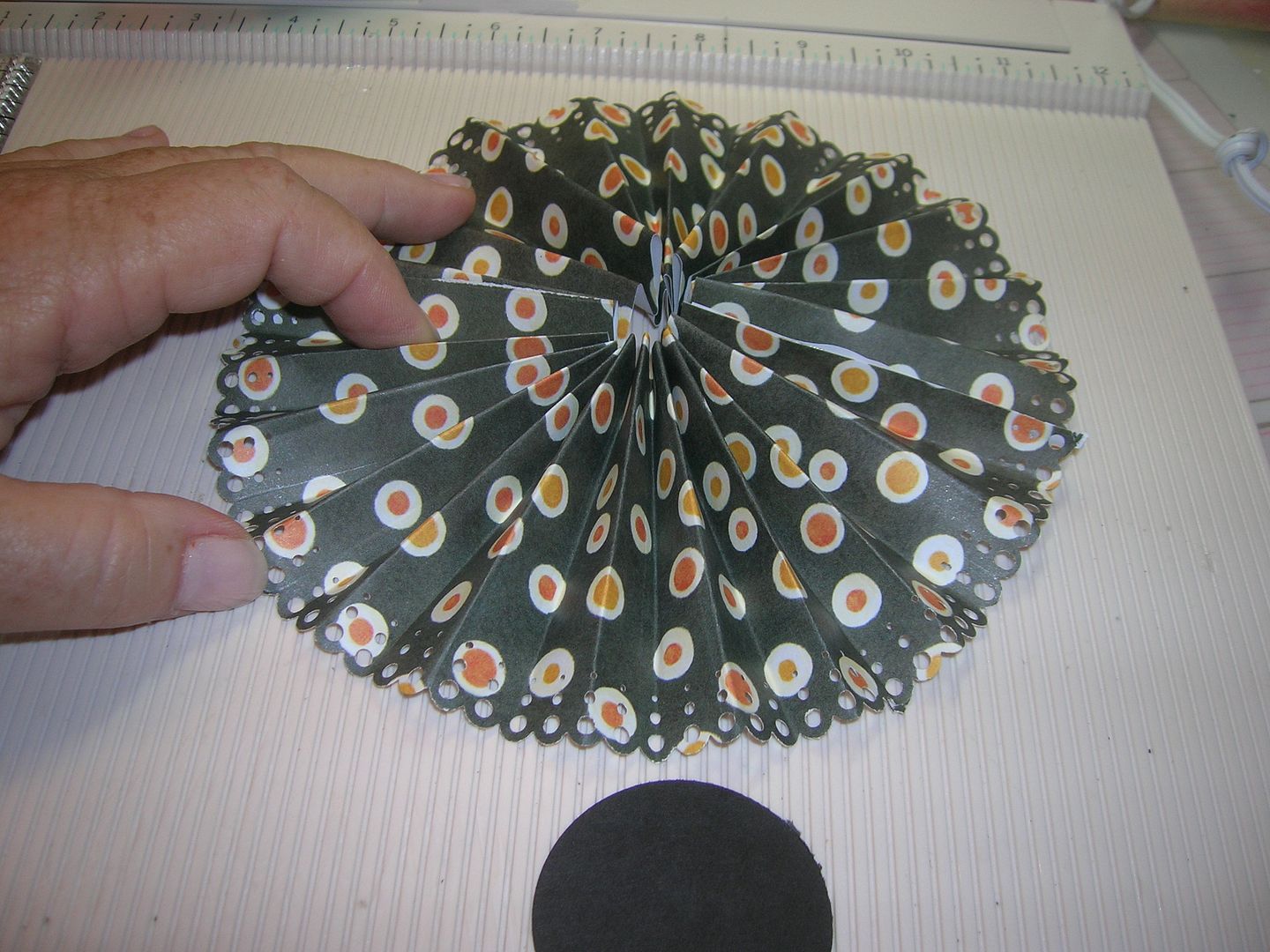 I then cut orange and black circles from George at 4 1/2 inches and scalloped circles from Lacy Labels at 3 1/2 inches from leftover rosette paper. I added some ribbon and large buttons I had in my stash which I threaded with twine. The letters were cut from Happy Hauntings at 3 inches in Cricut green so they would stand out.
Thanks for looking and hope you like my "Spooky" Banner. Please stop by
my blogspot
to see what else I have been up to. Also make sure you come back to SweetSassy Diva everyday this week to enjoy the designers great Halloween banner projects. Happy craftin everyone!