Welcome to the Back to School Blog Hop. It's that time of year again when the kiddos are gathering up their backpacks, sharpening their pencils, polishing their apples and are headed back to school. What a better way to celebrate than with a BLOG HOP!
Al
ong the way you will find such wonderful projects such as gifts for teachers, classroom ideas, scrapbook layouts, cards, and more.
Please be sure to visit every blog and leave a comment to be eligible for the GRAND PRIZE your choice of 5 Digi Stamps from Jen's Digi Stamps. You will love these cute stamps that are perfect for every occasion and creation.
If you came here from Veronica's blog then you are in the right place. If you didn't and you just stopped by that's okay go back to the beginning at
Blessed On The Bright Side
and Hop with us. You will find lots of talented designing friends on this hop and you don't want to miss a single one!!
Shawnee - http://www.blessedonthebrigh
​tside.com
Rachelle - http://www.creationsbyrachel
​le.blogspot.com
Lisa- http://handmadewithlove-lisa.
​blogspot.com
Patricia- http://creativediva9
​8.blogspot.com
Veronica- http://mommyscraftyc
​reations.blogspot.com
Suzanne - http://cricutcraftingrammy.blo
​gspot.com
You are here!
Brynn- http://www.flairandfril
​lscreativity.blogspot.com
Next stop!
Carla - http://racincrafts.blogspot.
​com
Kacee www.youhadmeatscrap.blog
​spot.com
Robin - http://thecricutscrapper.blogs
​pot.com
Cindy Lou - http://scrappinc.blogspot.co
​m/
Mickie - www.littlescrapcorner.blogsp
​ot.com
I would like to thank everyone for their lovely comments yesterday.
Thank you Shawnee for organizing this wonderful Blog Hop and a big thanks to all the crafty ladies and their inspiration.
For my project today I have two items again. The first is a Back to School gift in a soda bottle. You Tube directions can be found here-
Gift in a pop bottle
. Back to School cut from Recess cartridge. I have made these for different special events and they are always a big hit. The second item is an empty Altoid mint tin that is covered with paper and ribbon for kids to use for their lunch money. The word lunch is cut From My Kitchen at 1.5 ".
These are the items that are in my Back to School bottle.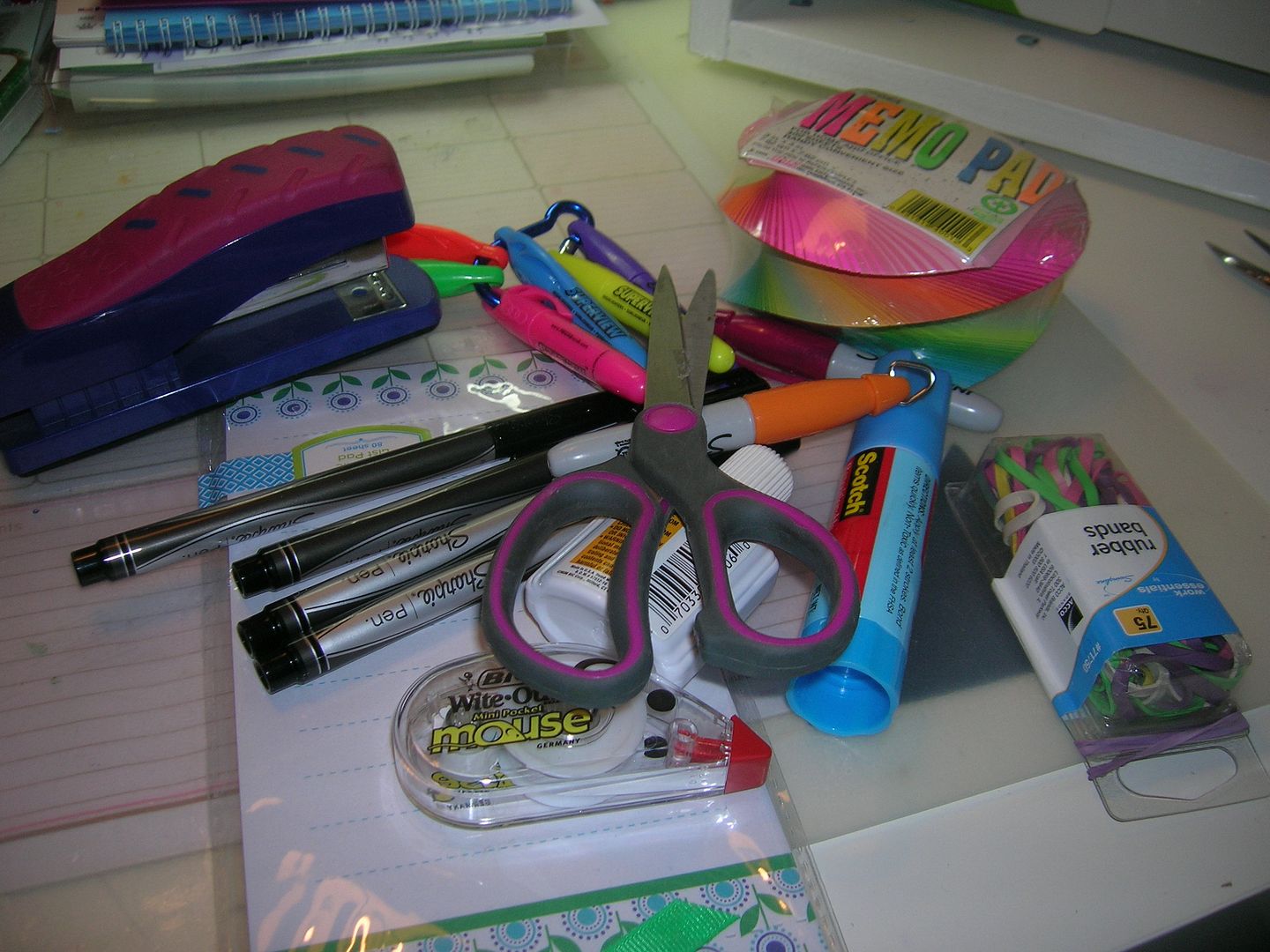 .
For my blog candy please become a follower and leave a comment. Make sure you leave a comment for both days. I will choose a winner on Sunday the 14th and they will win a goody bag of School stickers to help with your Back to School projects.
Now off to your next stop which is
Bryann
Thanks again for joining us and please come back !