Welcome to the last day of the Oh Baby! Blog Hop hosted by EMILY at Create Serendipity. This has been such a great blog hop and there have been so many wonderful projects. This is a very large hop, so you have 3 days to check out all of the projects! This hop runs from August 4-6, so make sure you check back for new projects each day! So now we are ready to hop away. If you found this Blog hop through my blog please start at Emily's blog
so you don't miss any of the baby cuteness.
So before I post my project today I want to thank you all for your awesome comments. Also I want to thank Cooking with Cricut for awarding me Top Chef this past week. Isn't this the cutest blinkie?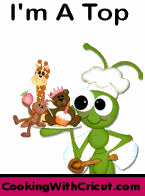 And I have more exciting news. I tried something for the first time and entered 14 of my layouts in the County Fair. Well out of the 14 entries I won 9 blue ribbons, 2- 2nd, 1- 3rd and 2 Honorable Mentions. I am so excited and thrilled. One of the blue ribbon winners is actually the layout I am sharing with you today.
This is a layout I did of my middle granddaughter. I used Baby Steps for all the cuts. The paper is Flower Power from DCWV. I added some tiny clothes pins I had to make the clothes line look more 3 D.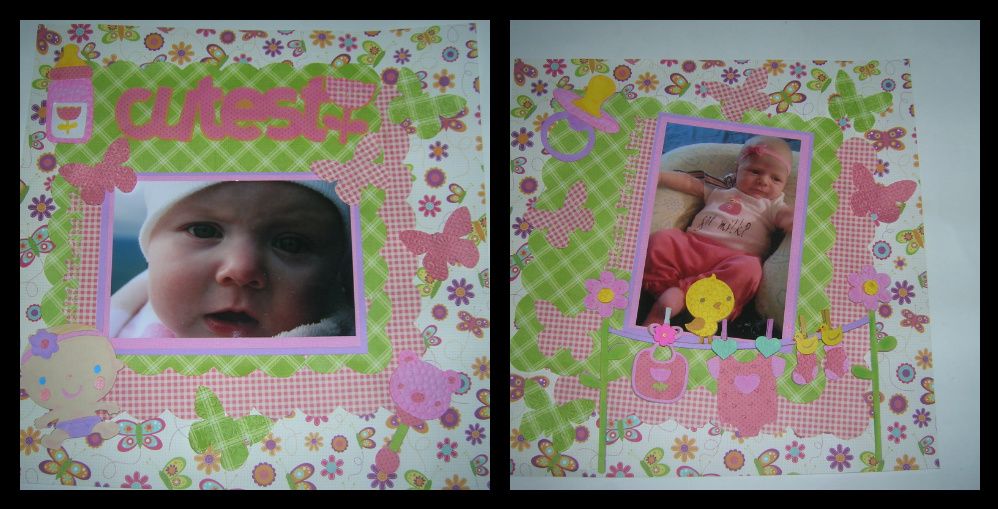 I will draw my blog winners on Sunday night so don't forget to leave comments on all three days. Thanks Emily and ladies for a great blog hop.
Now off to see what Libby has made for today.
Here is the entire list in case you get lost.