Hello everyone it is time for this weeks Fantabulous Cricut Challenge. The challenge this week is called "Splash of Color"- Use yellow. I am not a big yellow person but to me nothing makes yellow "pop" like black and white. I have been trying to make a dent in the huge pile of pictures of my two granddaughters and now that has expanded to 3. I had a bunch of odds and ends pictures that I wanted to do something with. I usually do two page layouts. The first page is 3 1/2 " squares with black or white 3 3/4 " frames. The lettering spells Katie and is Storybook cut at 3 " and using the shadow.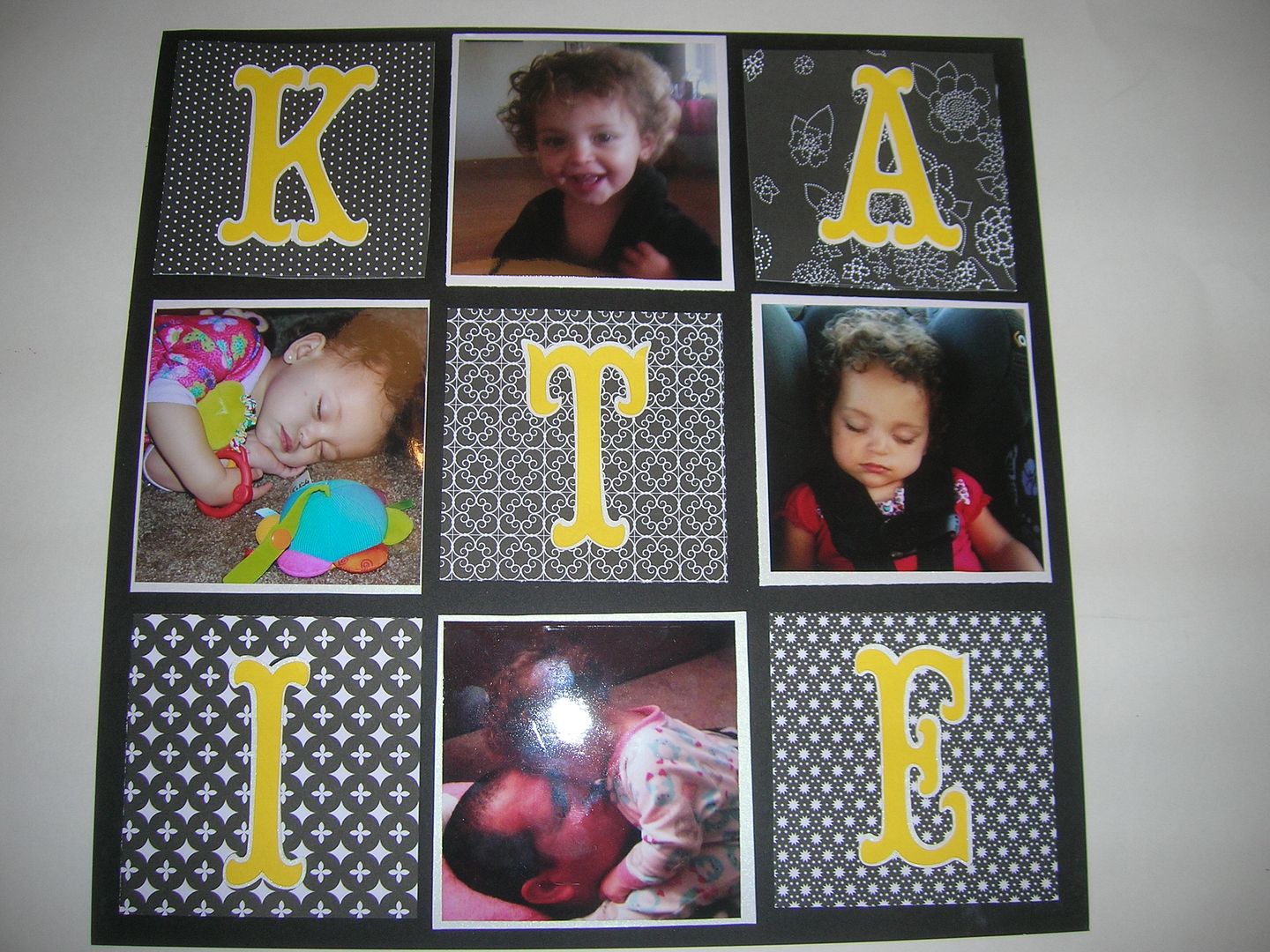 On the second page the squares are the same size. I then cut out the daisy from Mother's Day Bouquet.
I cut 1 at 3 ", 2 at 2 1/2". and 2 at 2 ". I then pinched each petal towards the center of the petal. The centers are contrasting black and white circles and yellow buttons sewn with Wonder Thread.
Hope you have fun with this challenge at FCCB this week. I can't wait to see your projects using a splash of yellow. Please come by and visit
my blog
whenever you can. Also come back each day to see what all is going on daily at FCCB.