This has been a crazy crazy week. My daughter who is 37 weeks pregnant has been to the hospital two nights. So we have had two practice runs with them dropping my granddaughter off to stay here over night. I have taught two classes at my scrapbook store and have one more Saturday.
So in between I have tried to get some quick layouts done of pictures I have printed.
For these I used Mambi paper, Recollections Washi tape, Tim Holtz chipboard letters and paint.
Hard to believe Kenzie will soon have a little brother.
Here are some pics of her enjoying some Summer treats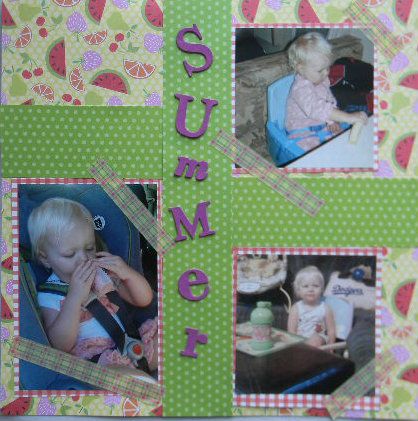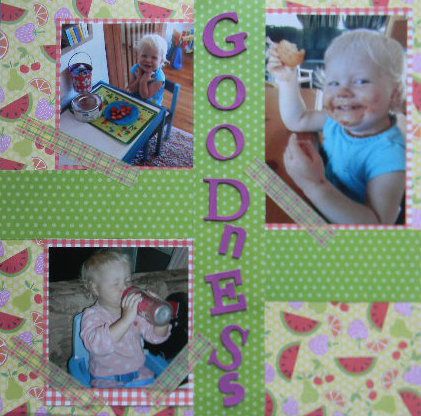 These pics are of her swimming lessons.