This week at Cooking with Cricut its time for the
I Feel the Love Project
. I love participating in the challenge and Madison asked me for a suggestion for this month so this is what I came up with.
Mission statement taken from the
Casa Pacifica
webite: "We meet kids and families at the most challenging times of their lives and help them overcome some of life's most difficult circumstances – abuse and neglect, complex emotional and behavioral issues, and family crises. We restore hope, help children find joy in daily living, and improve families' chances at making a better life for themselves and at finding a place in their community where they can be successful. Casa Pacifica is committed to children unconditionally over time and through all of life's ups and downs.
Headquartered on a rural 24-acre campus five miles from the Pacific Ocean, Casa Pacifica serves abused and neglected children and adolescents, and those with severe emotional, social, behavioral, and mental health challenges. Our primary service area is California's Central Coast, but referrals come from all over. We provide a comprehensive array of state of the art services to meet the varied and complex needs of children, youth and emerging adults in our care..."
It was learned that there are currently around 200 kids who attend school at Casa Pacifica and approximately 70 kids who live at the facility.
When I was teaching I had several kids who were at Casa Pacifica and I visited their several times.
The I Feel the Love Project
will be making Halloween Cards during the month of September (handed out during the month of October) to be given to the kids who live at Casa Pacifica. Each year the facility has an amazing Halloween party for the kids. It is our goal to send a card to at least each child who lives there to help celebrate this occasion. We will need to make at least 70 cards. I know we can do this!! These kids deserve our love and support! (Please keep cards fun and cheery, nothing scary or evil).
Submit your card/s by September 30 to:
I have made a total of 30 cards for the I Feel the Love Project this month. The first two cards I made from scraps and cut outs I had in my Halloween box from last year.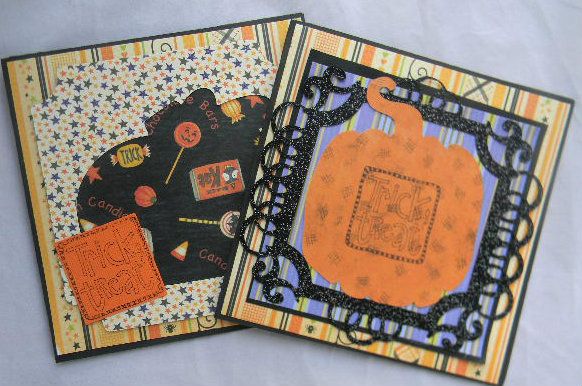 I also made a whole pile of twisted easel cards using Pumpkin Carvings.
I embossed the pumpkins, colored the stems and used stamps and paper from last year.
Oh and of course my Peachy Keen faces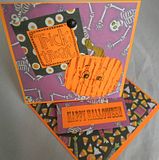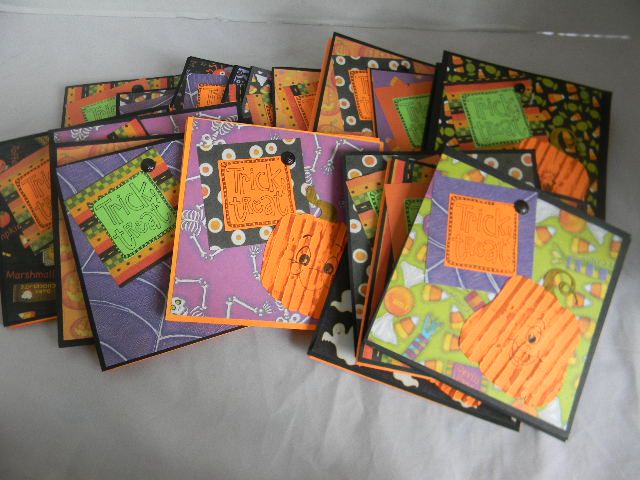 I hope you will join us for the CWC challenge and help us get lots of cards for these precious kids. Happy Craftin!