This is my entry for the Cricut Circle Monthly Challenge.
JULY MONTHLY CHALLENGE: Let's Eat Challenge!
One of the best things about the summertime is the opportunity to have meals and family gatherings outside! This month, we want you to create something with a BBQ, Picnic, or Patio theme, AND a gingham or check pattern.
Sad to say this is the last project I did with my beloved Gypsy before I had to send her into PC yesterday. The title of this layout is Summer Picnic. The table red and white check paper I got at Joanns.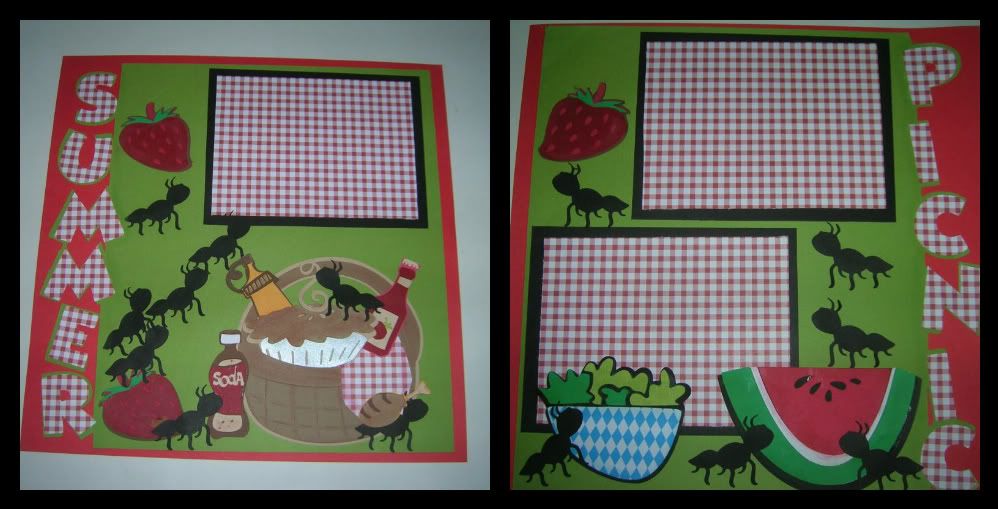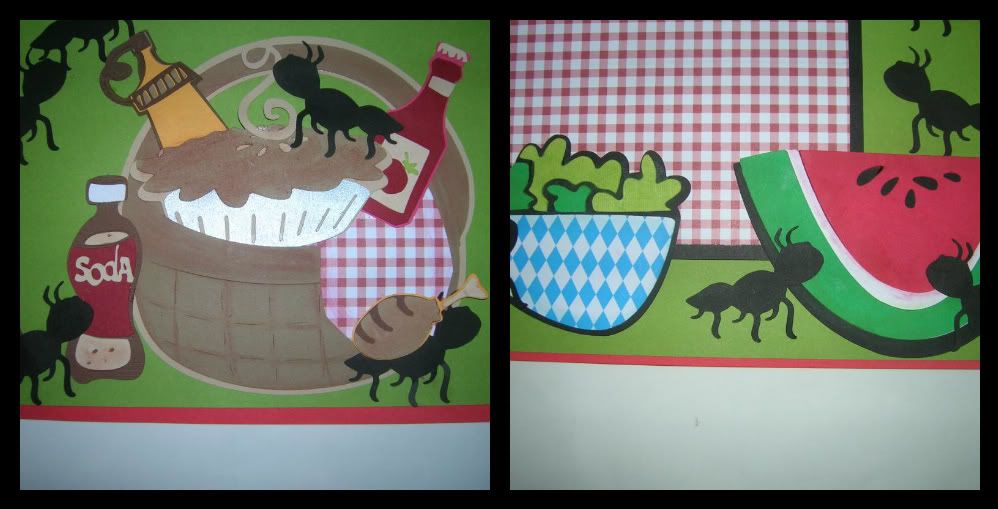 For the title I used Mickey Font at 1.87 and welded it to a square to make the page. I then cut the letters out at 1.67 in the check material.
Basket is from My Community at 5 inches. I added the check for the look of a cloth and it was hand cut.
The ants are from Nates ABC cut at 2 inches.
Chicken leg Everyday Paper Doll 2 inches, Strawberry Country Life 2 inches, Cuts from Block Party-
salad 3 inches, watermelon 3 inches, mustard, ketchup, soda 3 inches and pie 3 1/2 inches.