Hello everyone from Suzanne at
Cricutcraftingrammy
and thanks for joining us. I am so happy to be here sharing on Bobbi Jo's Design Team at
Sweet Sassy Diva
again. This week we are making a BBQ project using 3 different cartridges and bright colors. I used Camping Out, Three Birds and Block Party. When our family and neighbor friends BBQ in the summer we almost always make smores. In the back of my mind I remember seeing a project in one of my scrapbook magazines that chalked the Smores letters to look like smores and to used cotton balls for the marshmellows. So I did my best to lift this idea for my layout. If I had been true to some of my family I would have made the marshmellows black but I like them toasty and it looks more appetizing. I embossed the trees. the photo mats and the birds with my Cuttlebug. I chalked the edges and used googly eyes.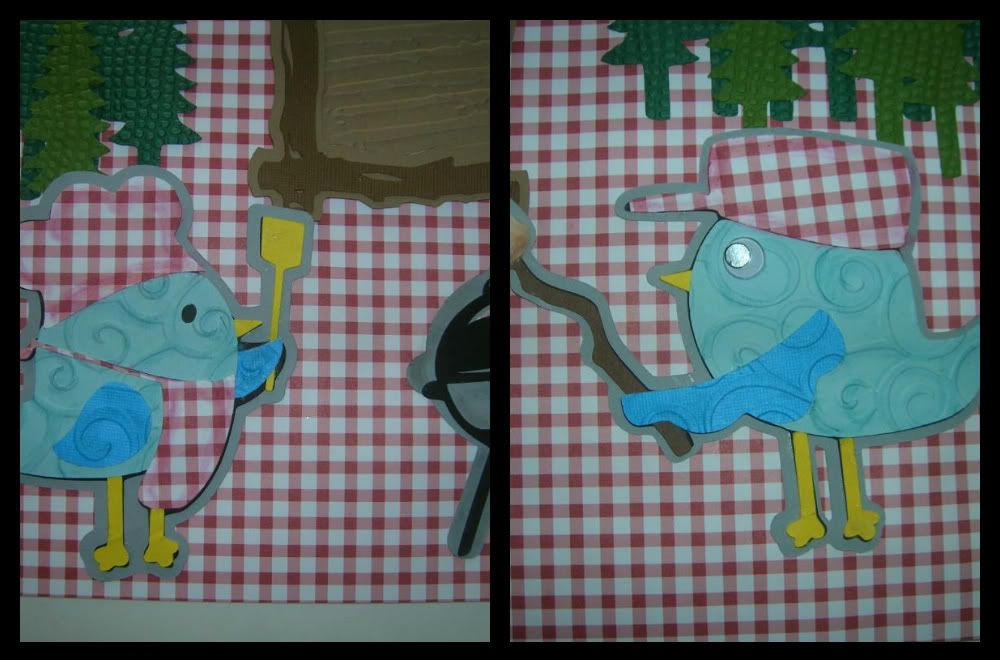 Recipe for Layout
Cut from Three Birds
BBQ bird 5 inches
Smore bird 4 inches
Smores title I used Smore Great Moments cut at 6.5 and used s to make Smores
Smore branch cut 2 times at 10.25
Cut from Block Party
BBQ word 4 inches
Frame 5.75 inches
Sign (top only) 9.25 inches
Cut from Campout
Campfire 3 inches
trees 4 inches
Thanks again for joining us at Sweet Sassy Diva and please come back each day to join us.