Blog Quick Quotes
is having their first Linking party. This is the sketch that you were to follow.
This is my card. I used some denim look and cabbage rose blue flowers. The pocket and pull out piece are from Stand and Salute, The tiny fleur on the bottom is from Cindy Lou. I used an MS punch for the corners and a punch for the flowers. I added lace to the pocket and more lace and ribbon across the card. I then embellished with pearls and added fake stitching with a white gel pen. The stamp is one I bought last month at Michaels for $1,
Here is tag pulled out.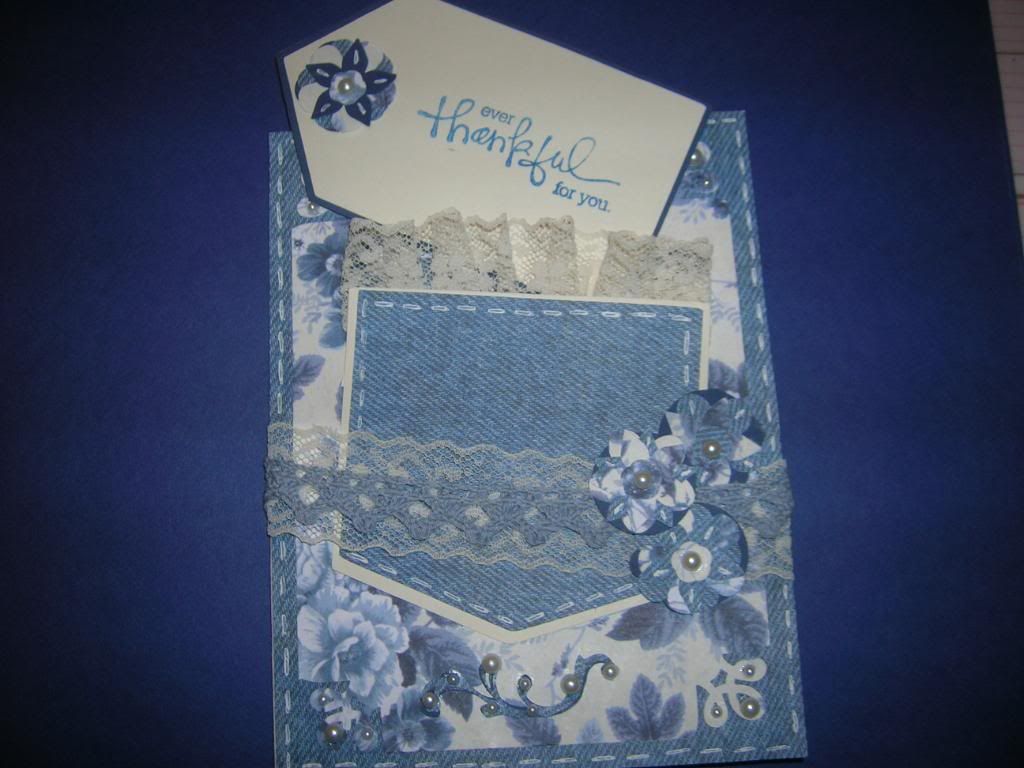 I am also posting this in the
Mag Challenge
. This challenge was to use the Stand and Salute cart page 42 only. However I am disqualifying myself from the challenge as I forgot and added the tiny fleur at the bottom from Cindy Lou. However I am totally thrilled with the way the card came out using the pocket and tag cut from Stand and Salute page 42. Thank you Mag Challenge for having us use this great page with the great pocket cut.