It's time for the
IFTL
project for April here at
My Paper Crafting
. Each month the DT members and the followers who participate make cards for people in need. This is a project started by our very own DT member Madison and one that I love to participate in each month.
You can read more about the IFTL Project below my cards.
For my project I used the new Cricut Creative Cards Cartridge. I love Chevrons so wanted to try this one right away. There are three cut layers to make the Chevrons and the heart is also part of the card and I embossed it for texture.
Inside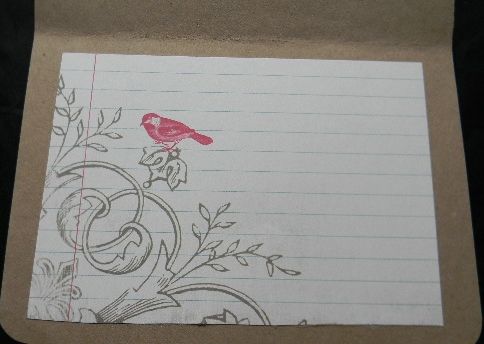 So here is more about the recipients this month
Ryan (11), Ed, Ally (5), Debbie, Mady (3), and Kyle (9)
In May of 2012, the Butcher family received the news that no family wants to hear. Ed, husband and father to four young children had cancer. He was diagnosed with stage IV colon cancer and lost his hard-fought battle on February 24, 2013. Some of you may know Debbie as she is a member of our crafting community. Debbie is a former member of the Cooking with Cricut Design Team where she shared her talents during the Fall term of 2010. You can find her work on her blog at

Workin' Scrappin' Mom of 4

.
It is my honor and privilege to ask my fellow crafters and anyone who reads this blog to join me in sending cards to Debbie and her children for the month of April.
If you would like to be a part of this project...
Submit your hand crafted card/s by April 30th to: