Anything Goes AND...Must also use something OLD from your stash. Has to have been hanging around for at least a year.
I am making things for one of my granddaughters 2nd birthday party next week. I have tons and tons of Christmas green and red paper. I bought it several years ago after Christmas in a pack and the quality is not that great so it has been just sitting there. It worked great for the banner though that will be hanging up high. I also had these little tiny green brads I bought several years ago at a Scrapbook Expo. The only thing new was the polka dot paper I bought at Michaels on sale to match the Hungry Caterpillar theme.
If you would like to see my invites check out my post Monday.
I used Accent Esentials and Cricut Decals for the Antennaes.
The circles are cut at 5.5, 4.5, and 3.5. The letters are from Lyrical Letters the chubby font and the eyes and legs are hand cut.
If you scroll down to post before this you can see matching invites and my little hungry caterpillar Micah in his Hungry Caterpillar Halloween costume. :)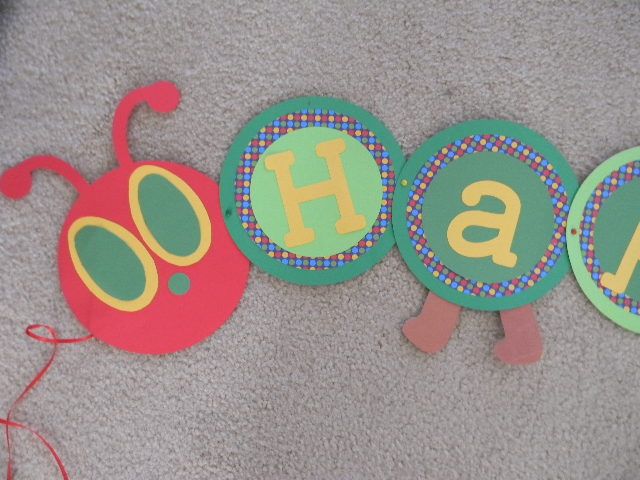 Please join us for the challenge and use something that has been sitting in your craft room for awhile.
You can pretend your shopping at your own house and save some money.