It's Saturday so time for me to share another class I am teaching at this weekend at Scrapbook Blessings in Newbury Park, California. Today the students are making either a 12 x 12 calendar that they can hang on the wall or a 8 x 8 flip book calendar that they can use as a one year calendar or a Special Occasion organization calendar for years to come.
Here is the 12 x 12 cover.
Here is the January 12 x 12 using the Graphic 45 Place in Time paper and a punch
You can see the additional page to use for writing important dates. In the postcard pocket there are 5 tags for each month which can be used for special occasions.
This is the 8 x 8 flip calendar with the small calendar and the card for Special Occasions dates.
Now that you have the idea
here are the 12 x 12 pages for February through June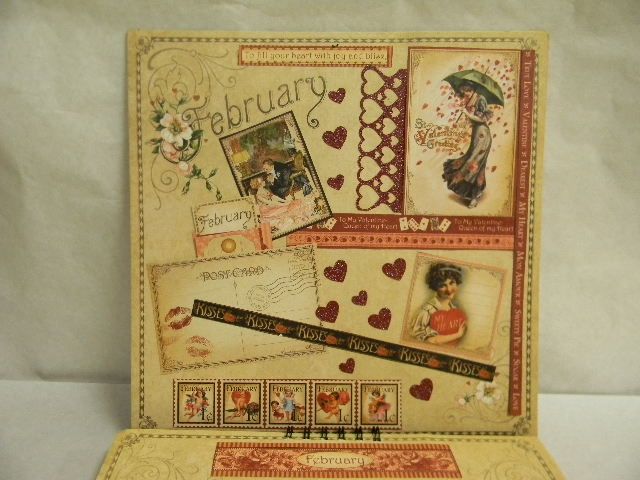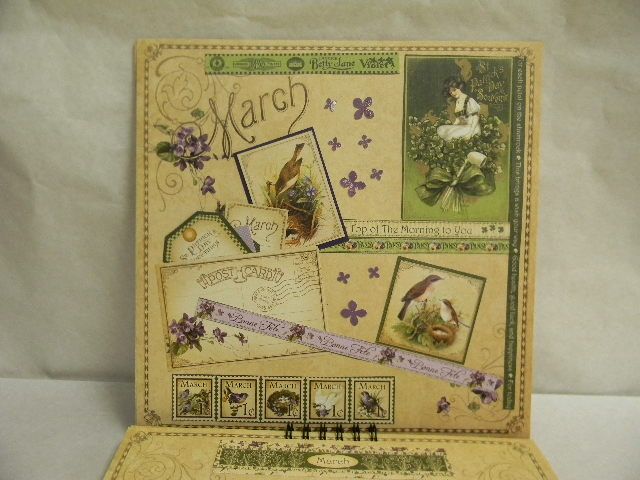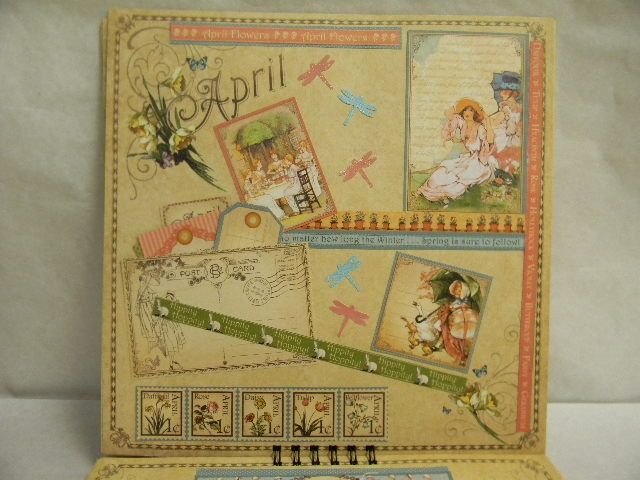 Tomorrow I will share the rest of the pages. Hope you enjoyed the post.