Today it is my turn to share at Market Fresh Mondaze cartridge showcase at My Paper Crafting. I chose to share the adorable new Cricut cart Teddy Bear Parade. I have always loved teddy bears and these are so darn cute. To make these quick and easy I have cut out a small pile of 4 and 5 inch bears so I am ready to dress them for any occasion.
For the first project I created a layout using the adorable little school bear for a layout of my granddaughter's first day of preschool. The bear is cut at 5 inches.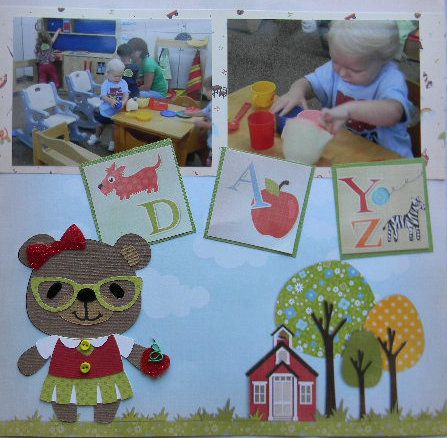 Here is a close up of the bear.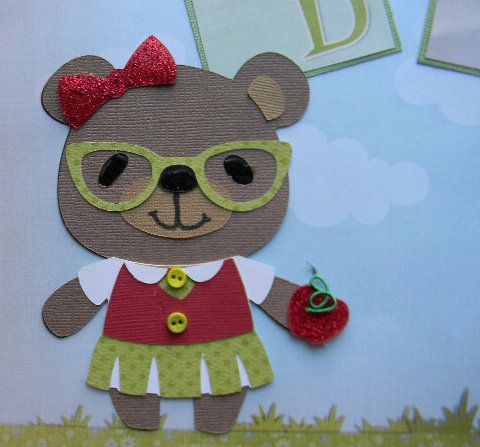 Here is the first bear I made making a Halloween card and some googly eyes.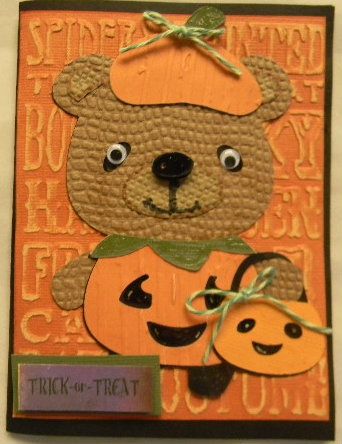 Before we know it Valentines will be here. I decorated this cute bag with a heart from Doodlecharms and the cute little cupid bear. The fancy hearts are a MS punch.
Don't have the pics yet but we celebrated Kenzie's 2nd birthday a few weeks ago so I made another layout using the adorable birthday bear.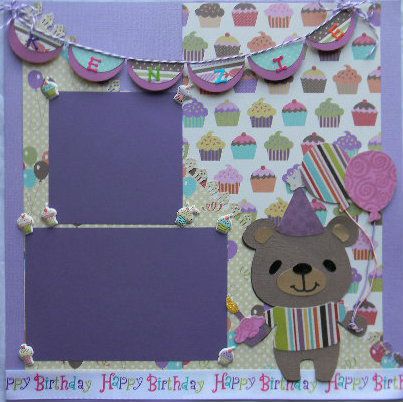 And here is the adorable Santa bear.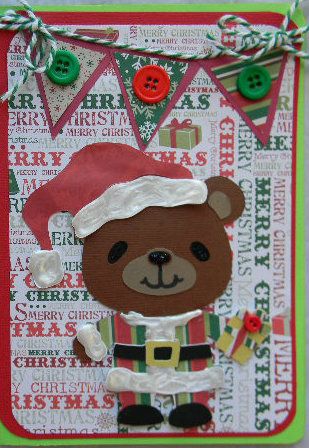 I also created a turkey bear for a layout and a Thanksgiving card.
Hope you enjoyed the Teddy Bear Cricut cartridge showcase. It's a fun fun cart and I am sure I will be using it a lot.