This week we are having an inspiration only post. We were to use a circle any Cricut cut circle to make a project. The DT ladies at
BBTB2
have some awesome projects for you. This was perfect timing for me as I was getting ready to make invites for my granddaughters 2nd birthday. Since the theme is Hungry Caterpillar I knew I would be using circles to create the invites. I used the circle cut from Accent Essentials at 2.75 so I could get 12 on a page. The head is the same size circle welded with antennaes from
Cricut Decals. The eyes are ovals I cut out and a hole punch nose.
For the envelope we added leaves made with a MS punch and a hold punched in.
Each circle has a brad to hold it together and they fold up nicely into the envelope.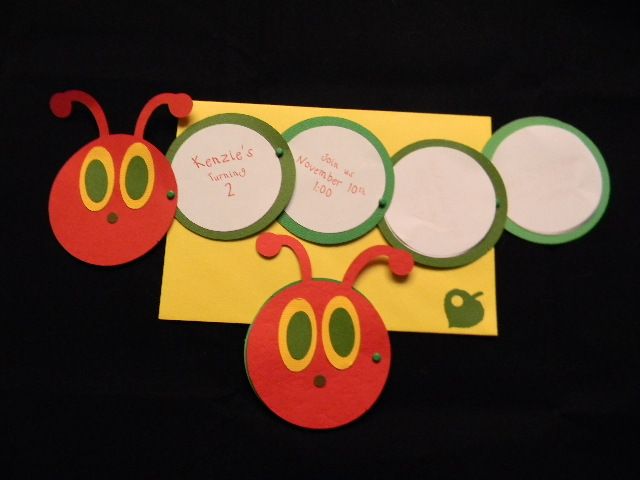 Now as an added bonus here is my sweet little caterpillar my new grandson Micah at three weeks old.
My daughter crocheted his Halloween costume and it will be perfect for the birthday party next week too.
Isn't he just the cutest little caterpillar you've ever seen. We are so blessed.