Welcome to the "It's All SONG" Blog Hop!!
We're so happy you could join us for this super-fun hop showcasing cards, layouts and projects that feature anything and everything about special songs in our lives!! You'll find an array of ideas throughout this hop -- From decorations to gift ideas and more, we hope you'll enjoy each and every project along the way!! Be sure to leave a comment at each hop stop to be entered in our Monthly Drawing (details available at http://memoriesintyme.blogspot.com)
For the hop today, I've created an angel wing album. I actually started this in a class in December at my local Scrapbook store with Lance from Rusty Pickle. I kept thinking about finishing it and then I saw the Song Blog Hop. I knew right away I would use the words from an old song "Earth Angel" to finish my album and give me a title. Here are the song words which I printed out and put on the pages.
Earth angel, earth angel
Will you be mine
My darling dear
Love you all the time
I'm just a fool
A fool in love with you
Earth angel, earth angel
The one I adore
Love you forever and ever more
I'm just a fool
A fool in love with you
I fell for you and I knew
The vision of your love-loveliness
I hoped and I pray that someday
I'll be the vision of your hap-happiness
(Oh-oh-oh-oh)
Earth angel, earth angel
Please be mine
My darling dear
Love you all the time
I'm just a fool
A fool in love with you
The first two pictures are the cover and the back side. The rest of the pictures are the pages.
The cardboard was pre cut out and then we roughly painted with white paint.
The front page has strips folded to make it look more like wings out of the various papers we had in our kit.
We used Glimmer Mist, Chipboard, embelllies, lace, ribbon, and ink to decorate the cuts.
Title cut with Lyrical Letters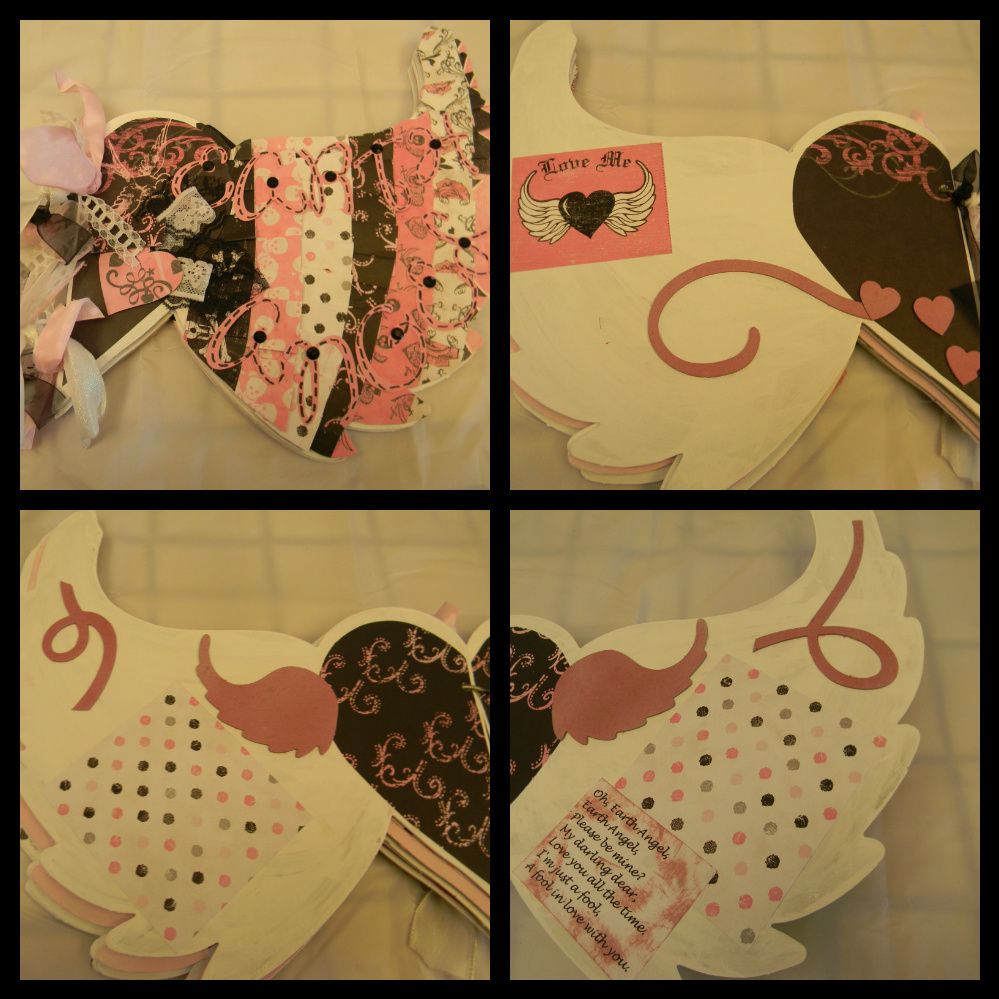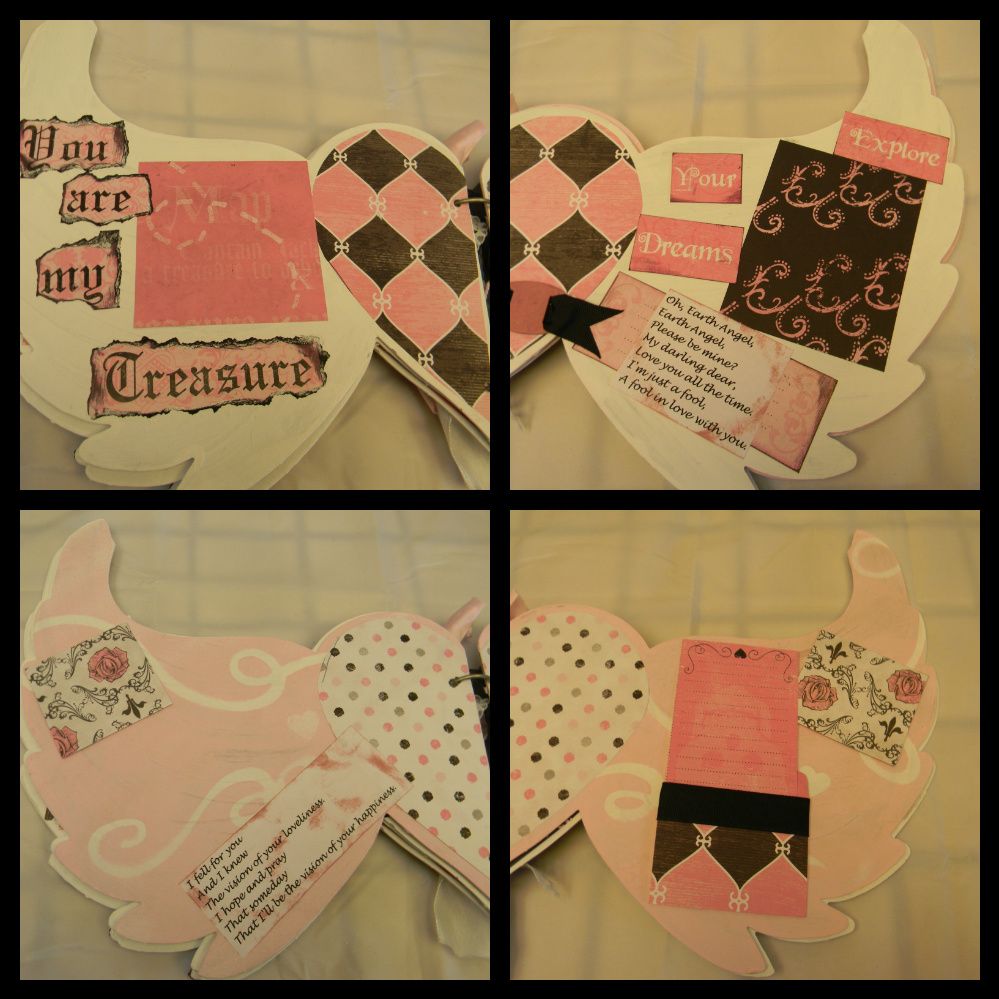 I am in two blog Hops with the group Memories in Time this month- Today's hop is It's All Song Blog Hop. If you missed the It's All About Love you can click HERE and leave a comment.

For my Blog Candy I will be giving a goody bag for a winner selected by Random.org. from these two days. If you leave a comment each of these days (plus you are a follower you will be entered two times.)
Thank you again for checking out my project... Now follow the links below and remember to visit all the stops for MAXIMUM ideas and LOTS OF FUN.