This week the challenge at Sweet Sassy Diva is to make an invitation. I actually was asked to make a couple invites for my oldest daughter and son in law as they just recently found out they are expecting their second child. They were thinking it would be fun to do a gender reveal party so I made two different invites for them to choose from. If you don't know what this is let me explain. You invite your family and friends to a party to reveal whether you are having a boy or girl. Usually by cutting into a cake that is either blue or pink. That way you share the joy of finding out the gender together.
For the first card I used my Imagine and Baby Boutique.
I embossed the white background with a Sizzix love folder.
The prince and princess medallion were cut at 3 inches and pop dotted.
I then found black and white paper and black with white polka dot ribbon in my stash.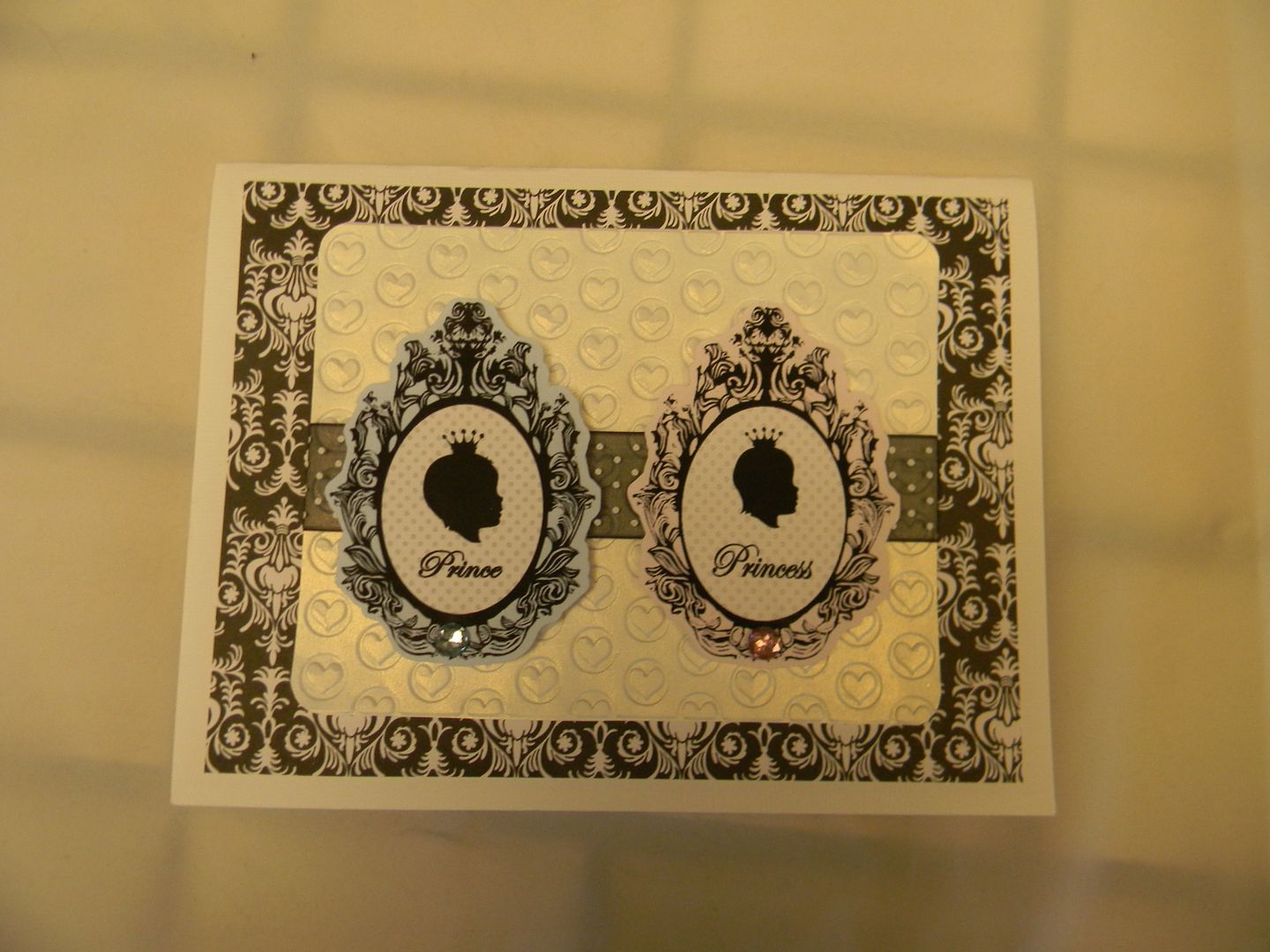 This is a mock up of the inside.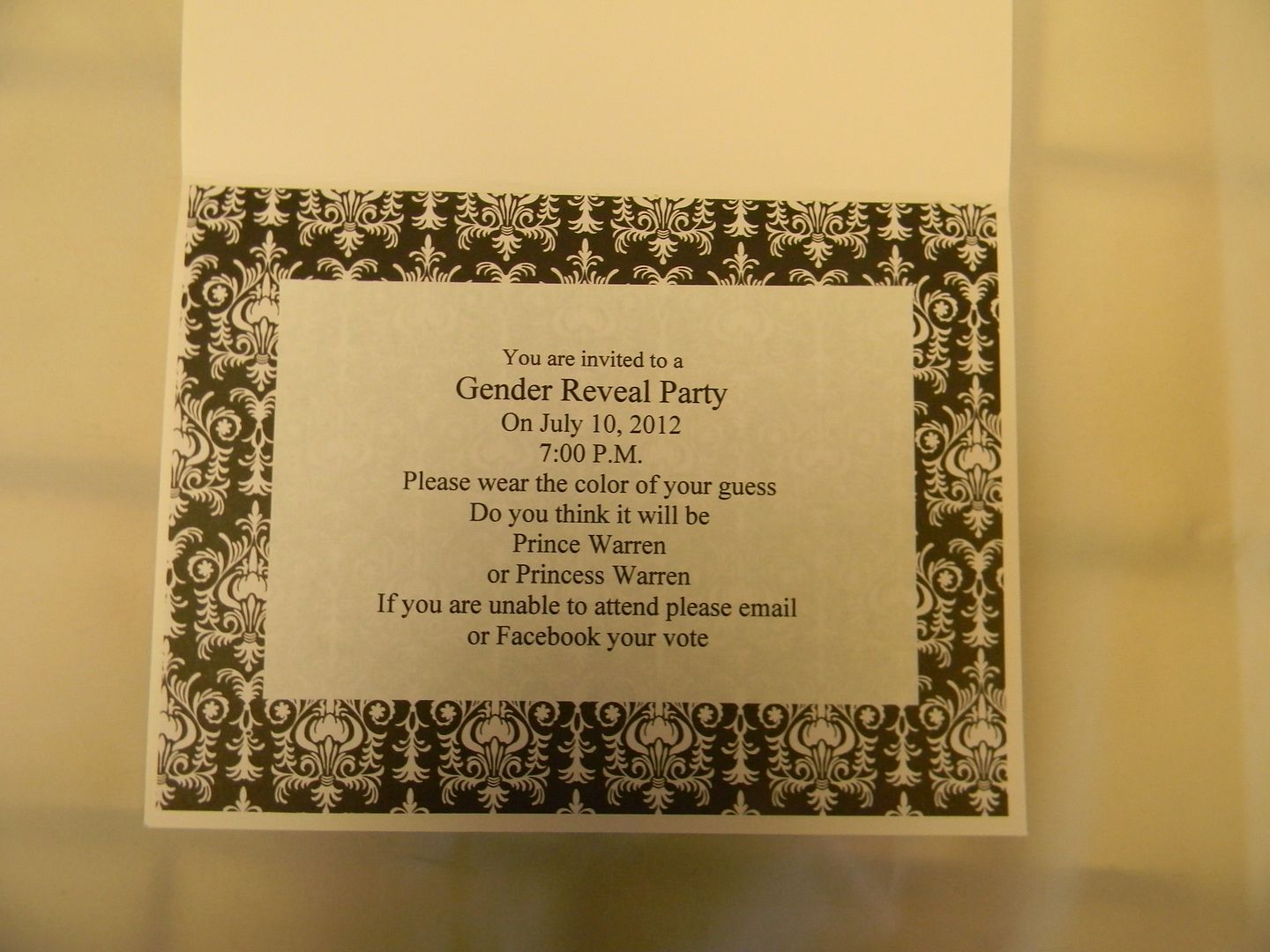 The second card is made with my Imagine and the Nursery Tails cart.
I cut the house page at 7.7 with my Gypsy to fit on my card.
It was too wide and I didn't want to distort the picture so cut the sides to use and threw away the center piece. I cut the girl and boy medallions at 2.5 at the same time.
Here is the front of the card. You can see piece that was cut out of center
I also added a dress, oneside, and bibs at 2 inches to the inside flaps.
The medallions are popdotted so they can be removed.
I added some tiny blue and pink safety pins. For this one they are asked to wear the medallion to vote for whether they think it is a boy or a girl.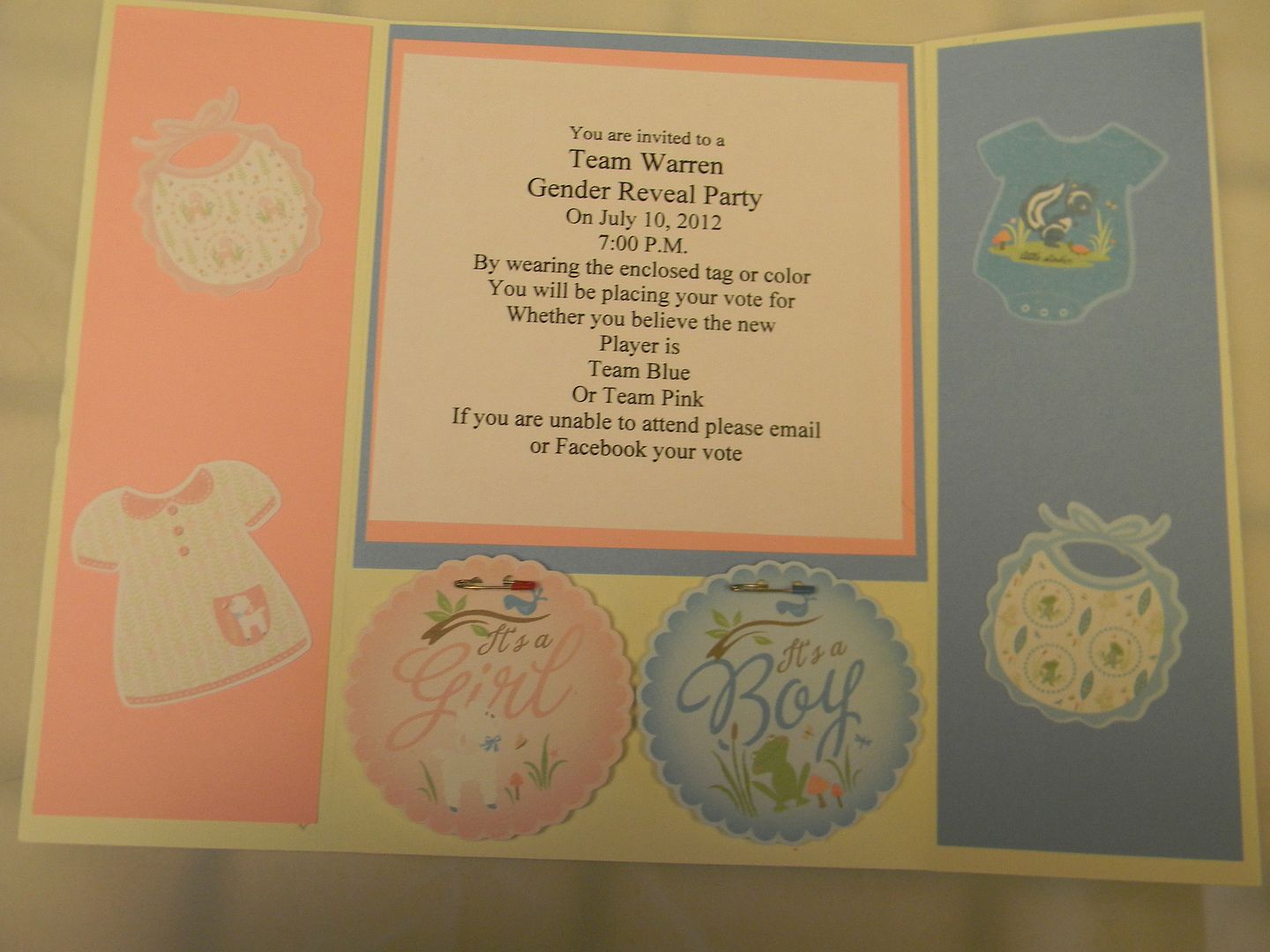 Hope you enjoyed my cards and ideas. I can't wait to see what the rest of the DT makes this week for the Invitation Challenge.