We're so happy you could join us for this super-fun hop showcasing cards, layouts and projects that feature anything and everything all about LOVE!! You'll find an array of ideas throughout this hop -- From decorations to gift ideas and more, we hope you'll enjoy each and every project along the way!! Be sure to leave a comment at each hop stop to be entered in our Monthly Drawing (details available athttp://memoriesintyme.blogspot.com)
If you've hopped over from Rachel, then you are in the right place!! If you've just popped in to visit my blog or are reading this via email and you'd like to join our FUN, then please go to Lynda's blog (http://memoriesintyme.blogspot.com) to start at the beginning...
For the hop today, I've created a Vintage Valentine Book. In December I had the amazing opportunity to take 5 classes at my Local Scrapbook store. The teacher was Lance from Rusty Pickle. One of the classes was to start a mini book. I would like to share a couple ideas from this book. Some of the pages were cut in 1/2, 1/3's and slanted. Some were made into pockets. However the coolest thing was the cover. We took a small crock pot (like the kind you use for candy) and melted Bees Wax. You can find a block at any craft store.
Once the wax is melted you brush it on the cover with a sponge brush. I applied several coats and love the way it looks and feels.
This is pick heavy but hope it will give you ideas for a book you would like to make. For my book once I finished putting it together I added vintage valentines and rose stickers to the smaller pieces. I left the large pieces open for pictures. I also used Tim Holtz Vintage Photo ink to age the valentines, stickers, and papers.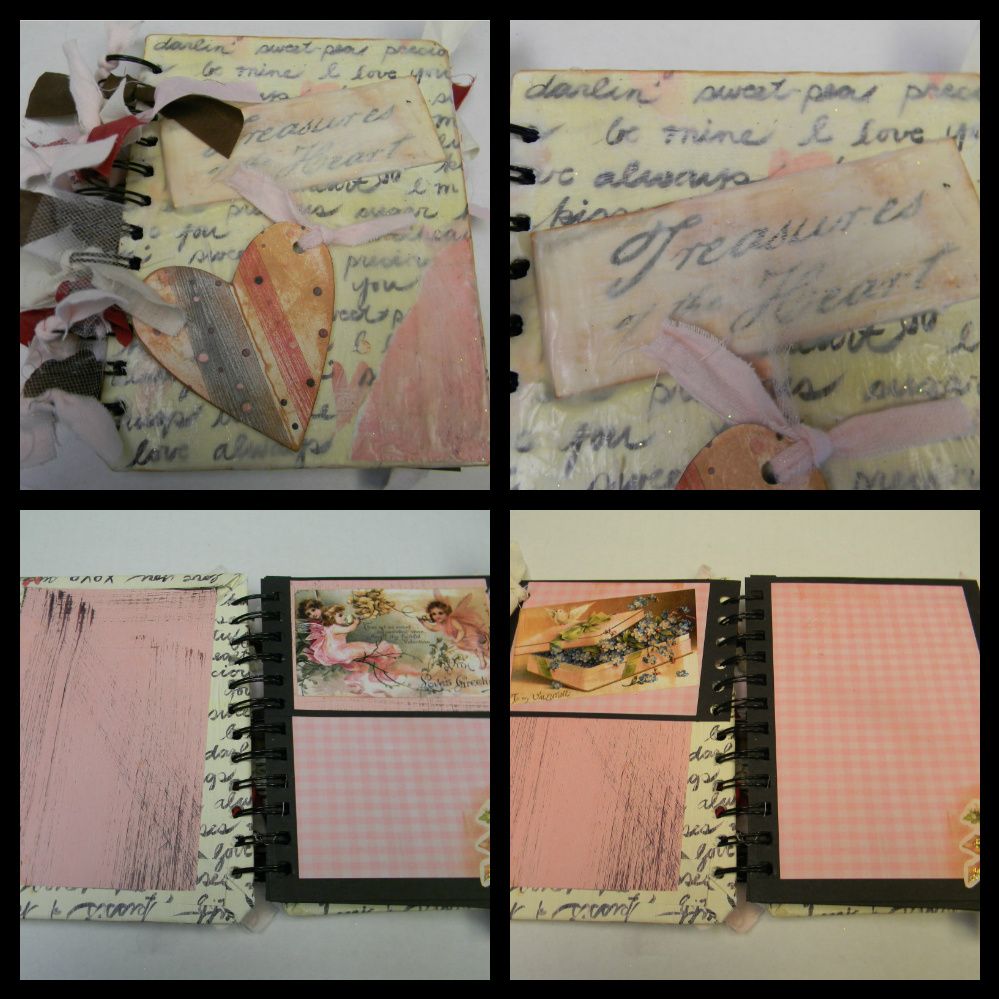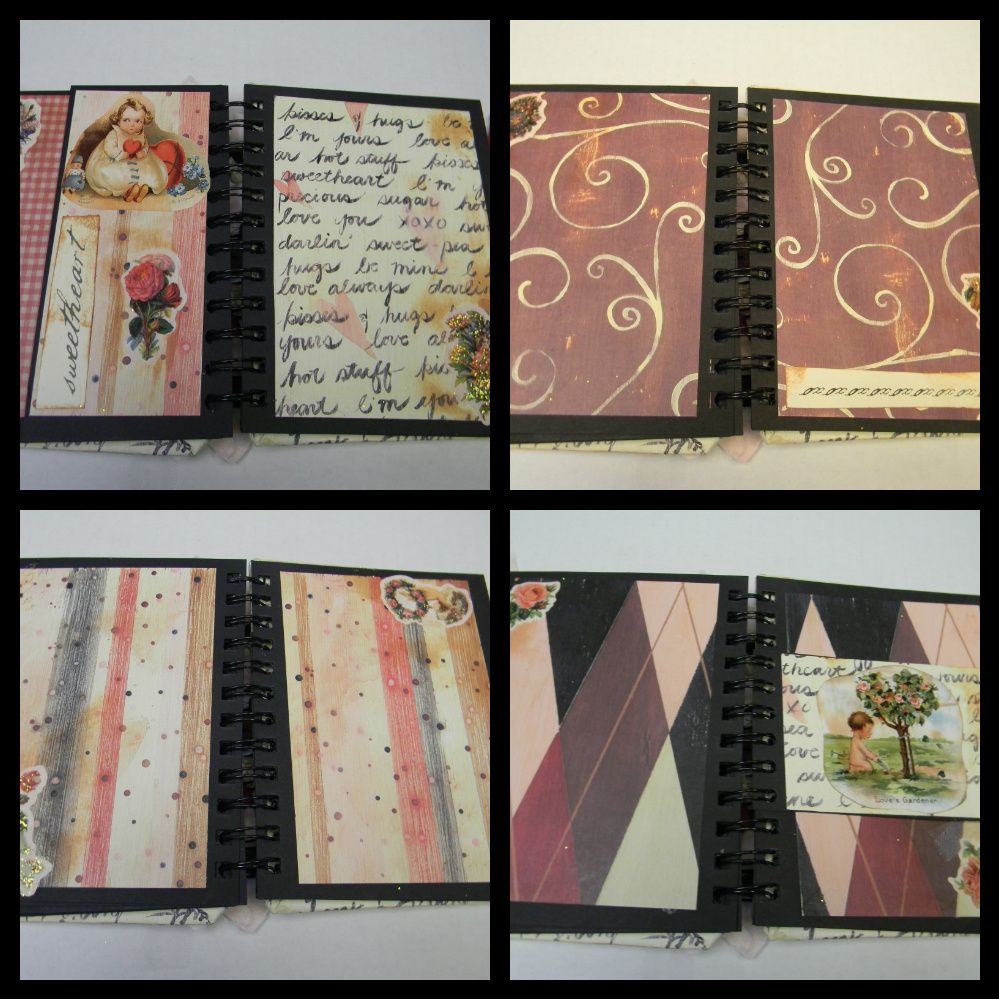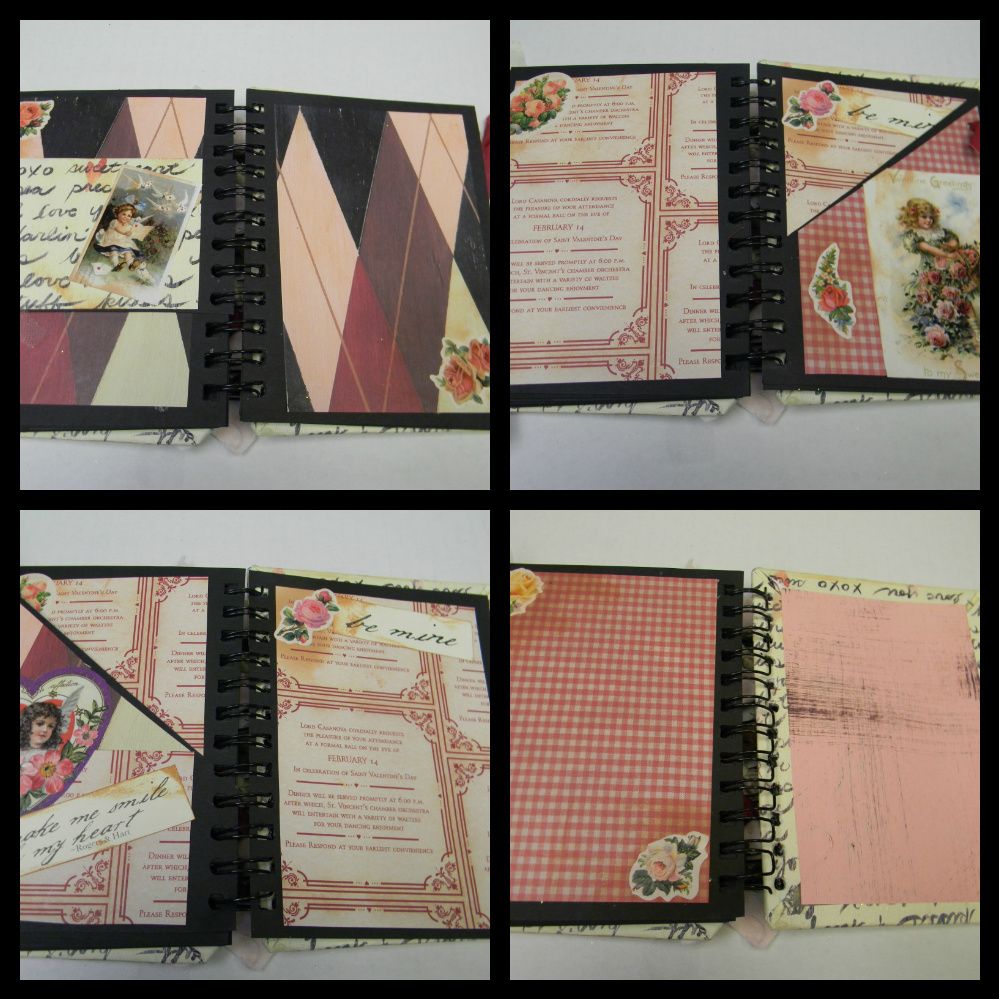 I am in two blog Hops with the group Memories in Time this month- Today's hop is All About Love and It's All Song Blog Hop on 2/15.

For my Blog Candy I will be giving a goody bag for a winner selected by Random.org. from these two days. If you leave a comment each of these days (plus you are a follower you will be entered two times.)
There is a second day of the It's All About Love Hop Tomorrow. I will be in the following blog hop
Please come back February 11 and 12th for a Blog Hop for Emily
Info here
Another coming event is