Good morning, fabulous friends and welcome to Amy Jo's Birthday Bash & Blog Hop! We are so excited you could join us today to help celebrate Amy's birthday!
This is a very special unique hop as we were not required to just stick with one particular subject or theme. Amy asked us all to use any of her favorite things to create a card or project with that in mind. Some examples of Amy's favorite things are the colors black, white, and hot pink, along with anything Alice in Wonderland, she listed some of her favorite animals, etc!
If you arrived here from Lisa, then you are in the right place! If you just happened upon my blog today, please start at the beginning with Amy Jo because you don't want to miss out on the fabulous prizes that are being sponsored!
This is a two-day hop; however, we are only making one project. That should give you two full days to go through the entire hop and leave comments on each blog and become followers of each blog, if you are not already, to be entered to win some of our sponsored prizes! Some blogs may be offering blog candy as well so this is a hop you're gonna wanna finish!
I work with Amy Jo on the Fantabulous Cricut Challenge Blog Design Team. Not only is she talented and creative but a really sweet lady. I have really enjoyed getting to know her. I am so excited to be a part of her blog hop and to make something special for her to help her celebrate her birthday. So here is my gift to Amy.
I started with a small Tim Holtz box and decorated it with 7 Gypsies Lillie 8 x 8 stack I got awhile back at Hobby Lobby.
I also used some Tim Holtz elements and other items from my stash like the see through clock and mini heart chalkboard. The flowers are rolled spiral roses from Art Philosophy cut at 3 inches.
The papers are all inked with Tim Holtz Vintage Photo Distress Ink.
This is the front of the box.
Words mounted on chipboard to make them hold up
You can also just barely see the glittered 3D butterfly behind the clock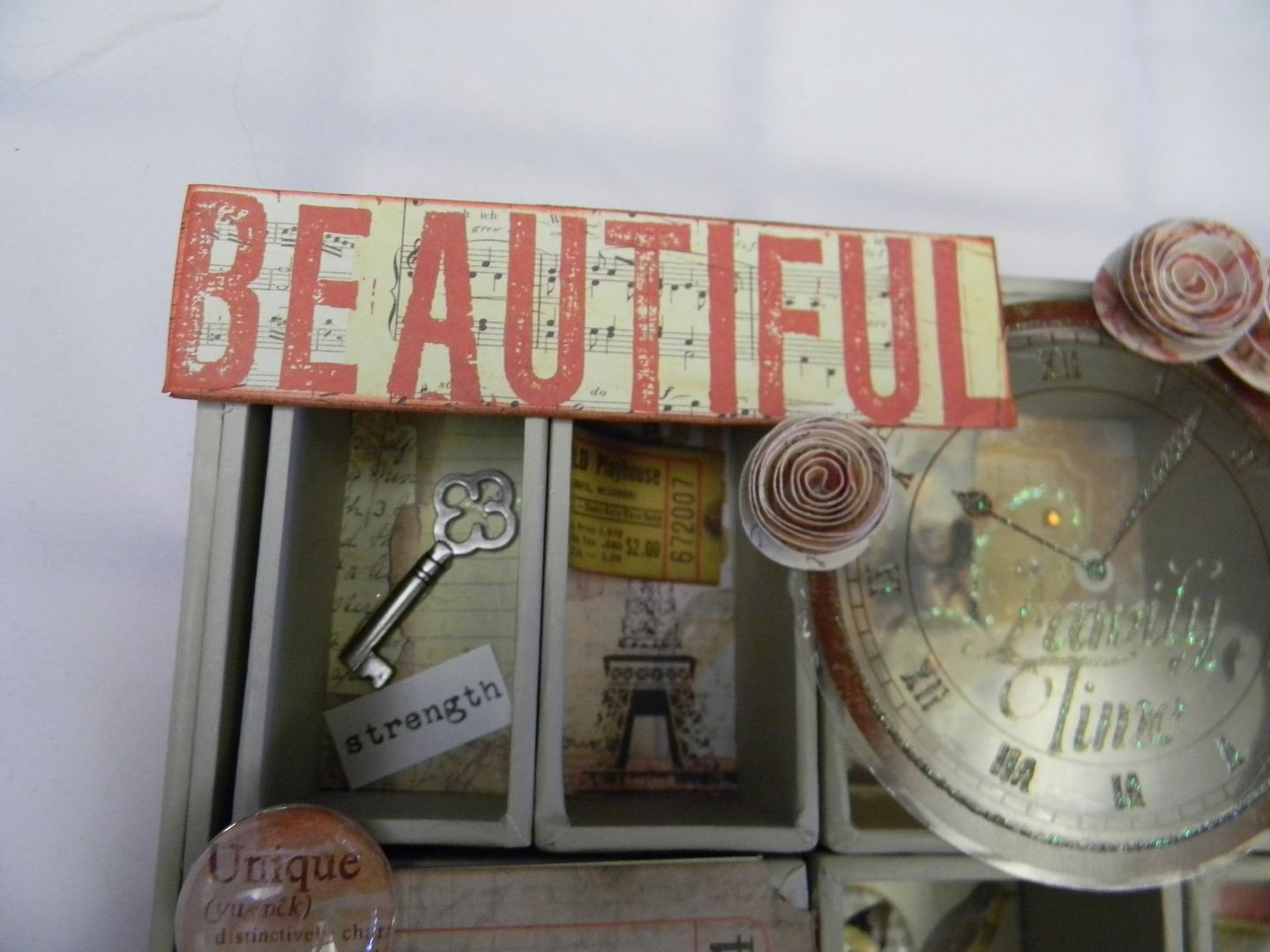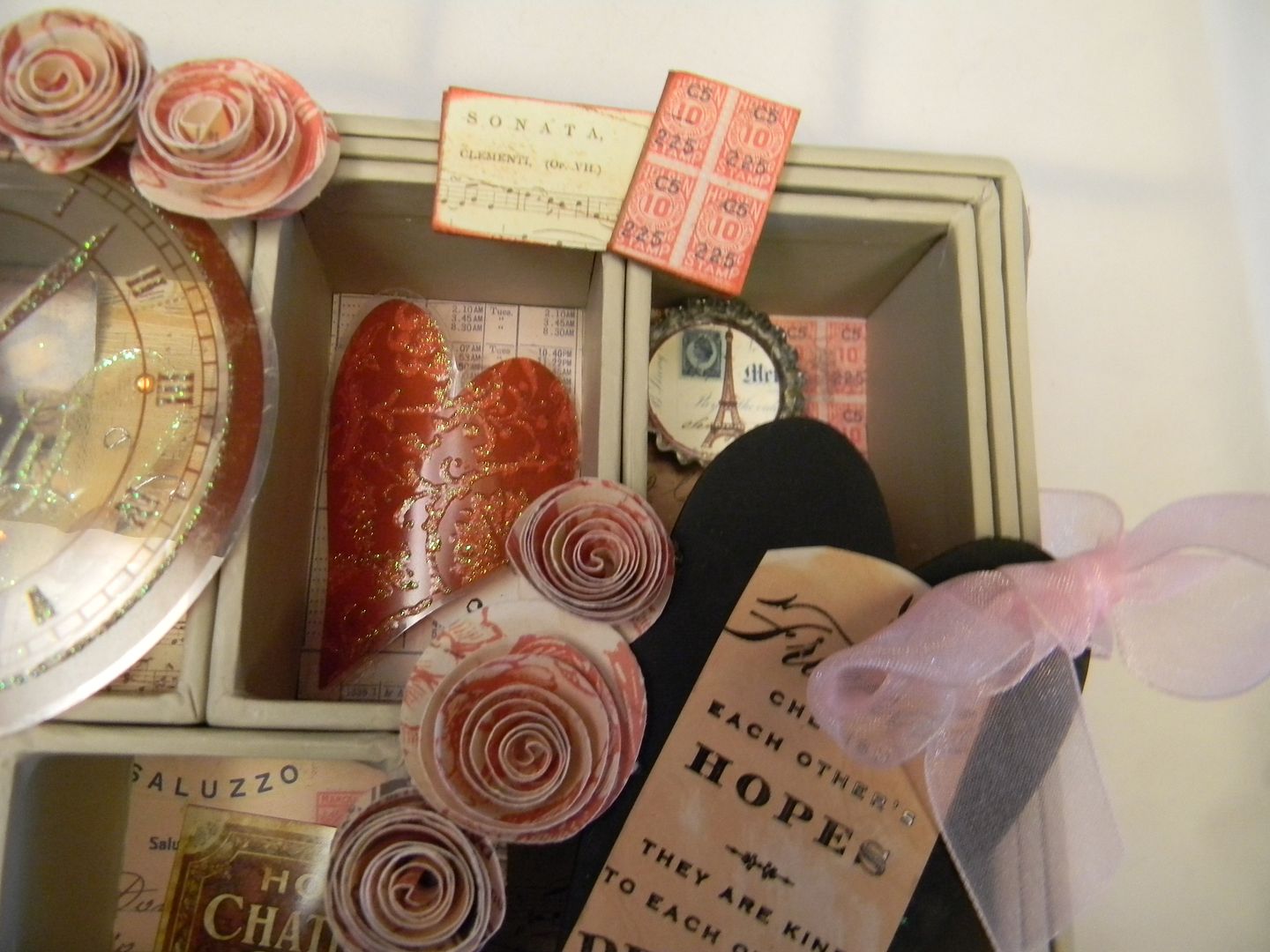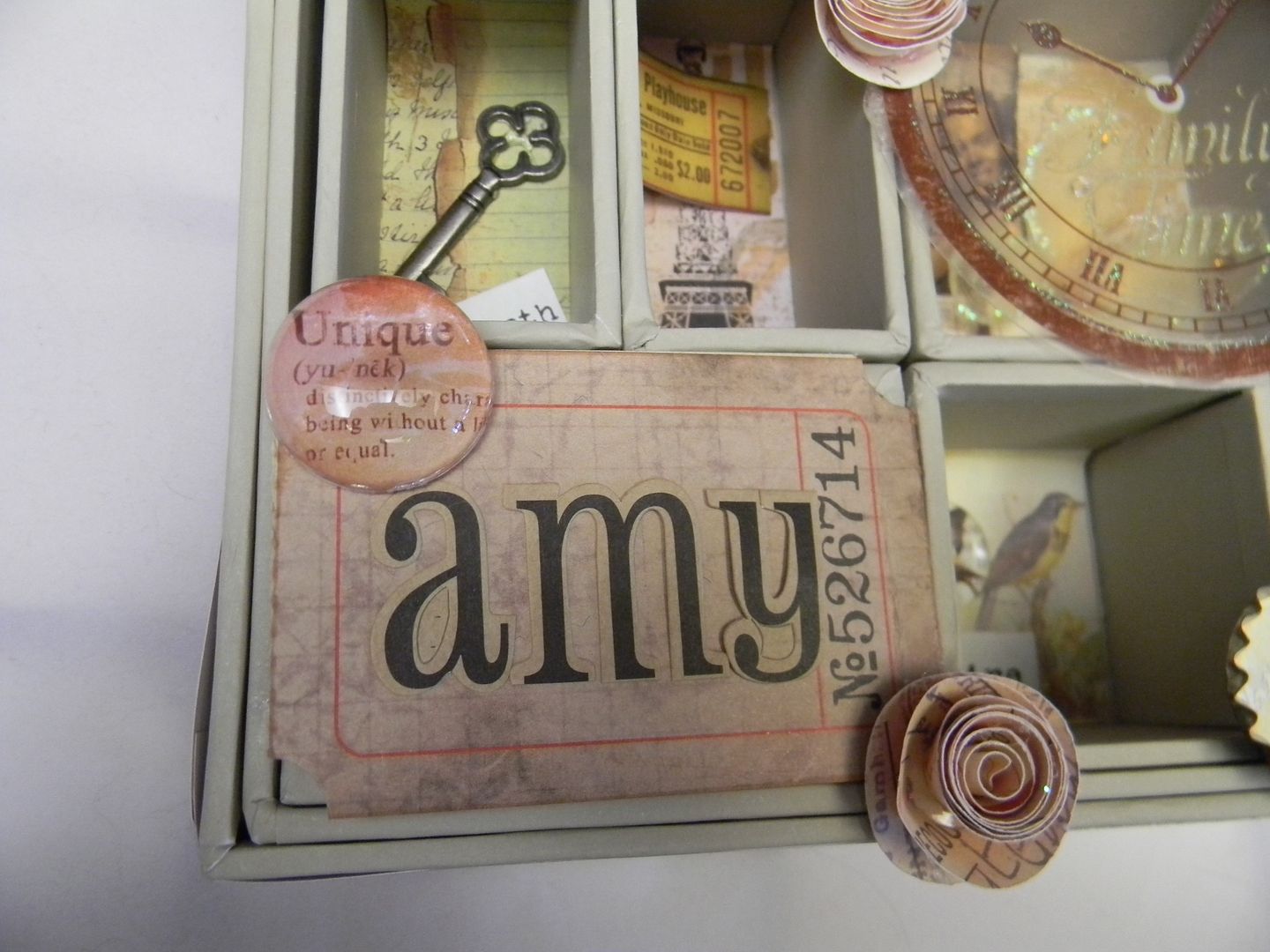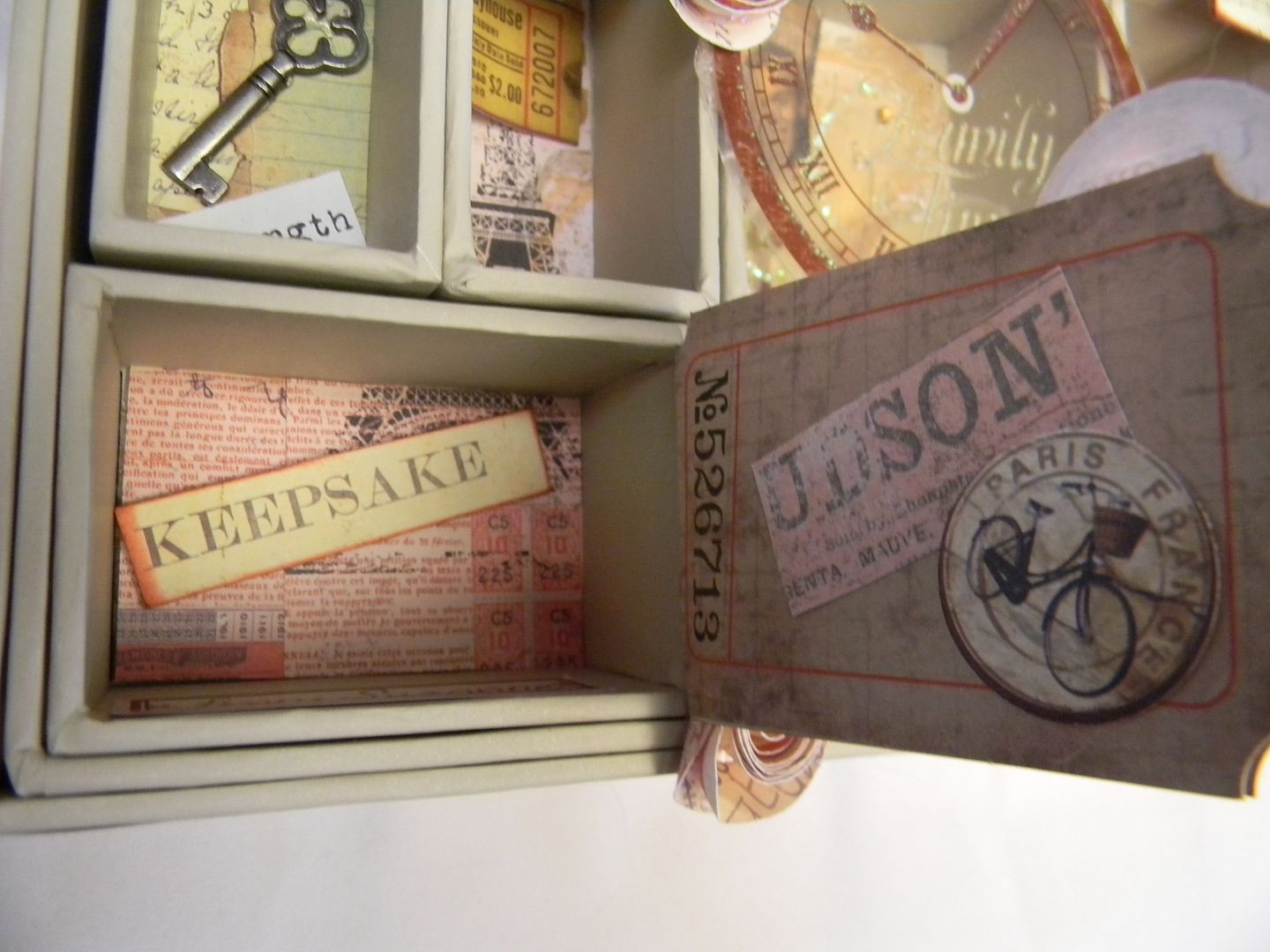 Please check my blog hop candy at the top of my blog. I am hoping to have 500 followers by my birthday March 10th. I am just a few new followers away from reaching that goal. So if you are not a follower please become one or ask your friends and then leave me a message that you sent them to follow my blog.
Thank you so much for joining us and helping us celebrate along with Amy! Your next stop is the talented
Jessica