Hope you all had an awesome Mother's Day yesterday. I spent yesterday with 1/2 my family and today the other 1/2 are coming for a visit.
For the last day of the Thanks Mom Blog Hop I am going to posting the first 6 projects I did Saturday for the National Scrapbook Day on the Pink Stamper Challenge. Projects 4, 5, and 6 are Mom projects. I had a blast doing the 12 challenges and was amazed I actually finished all 12. My H thought I had lost my mind and my craft room certainly looked like it.
If you missed any of the post on May 6 (altered frames), May 7 (Cricut and Car Decal card or May 8 (Damask Card) you still have today to leave a comment. Remember I would love for you all to become followers of my blog and don't forget to leave a comment today for a chance at a $10 gift certificate from Michaels or Joanns. I will post the winner on Tuesday morning. Thanks so much for all your comments and for following my blog!!!!!
Challenge 1- Use a cupcake in a project- Used Sweettreats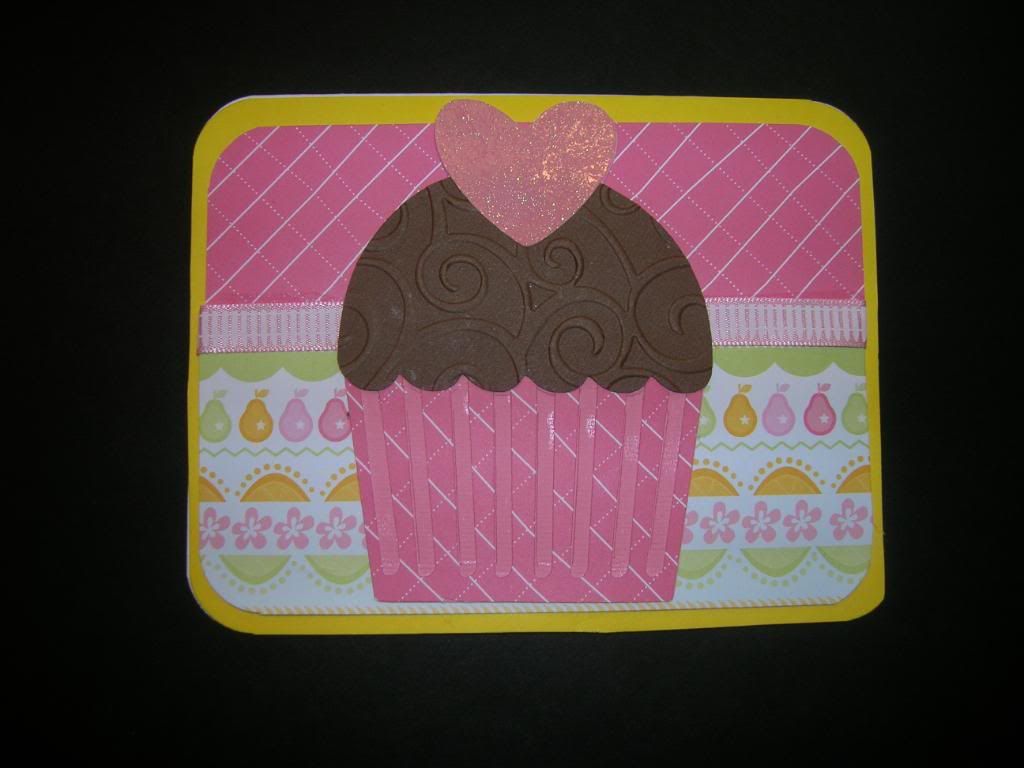 Challenge 2- Use Kraft Cardstock Guy Card- Used Heritage and Tim Holtz Paper
Challenge3-Breast Cancer Ribbon- Used Sentimentals
Challenge 4- Mother's Day- Used ACY and Embellished Florals- I made two one for mys scrapbook in brown and pink and blue and pink one for daughter celebrating first Mother's Day.
Challenge 5-3 D project- Used Tags, Bags and More
Challenge6-Project with a tag- Used Tags, Bags and More and Mother's Day Bouquet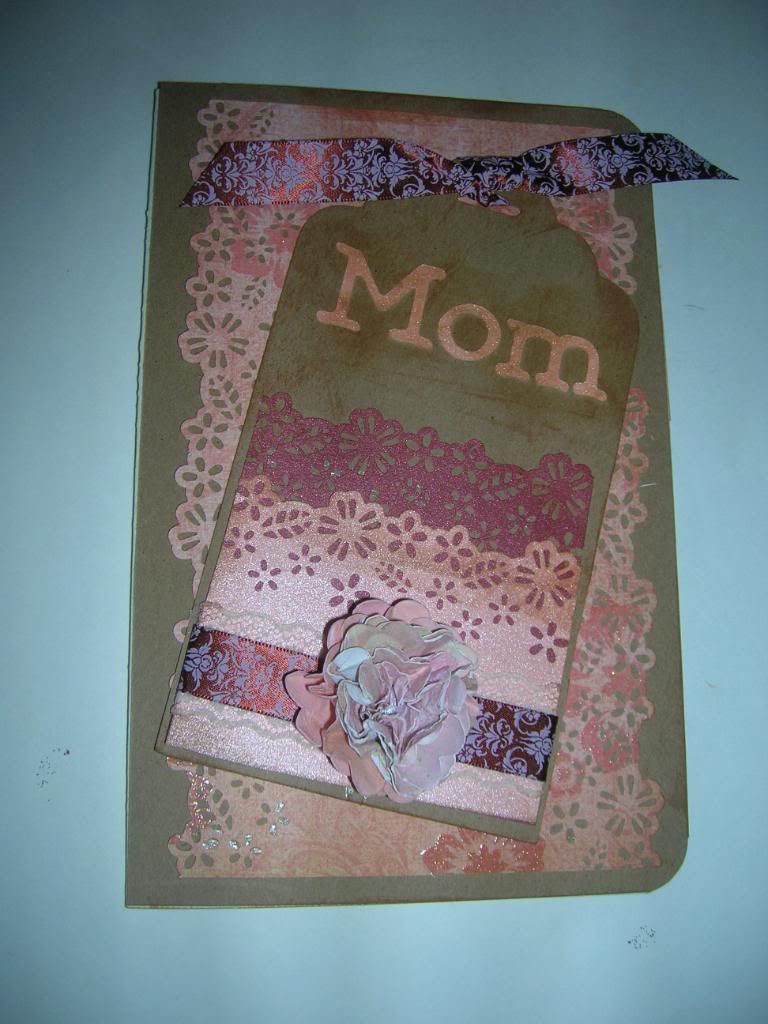 I will post the rest of my National Scrapbook Projects and some other things I have completed in the next few days.