The challenge this week at BBTB2 is to make a card using a cake cut. I decide to make a tri fold card as I haven't made one for awhile and recipients always love them. I used a cake, bird and phrases from Birthday Bash.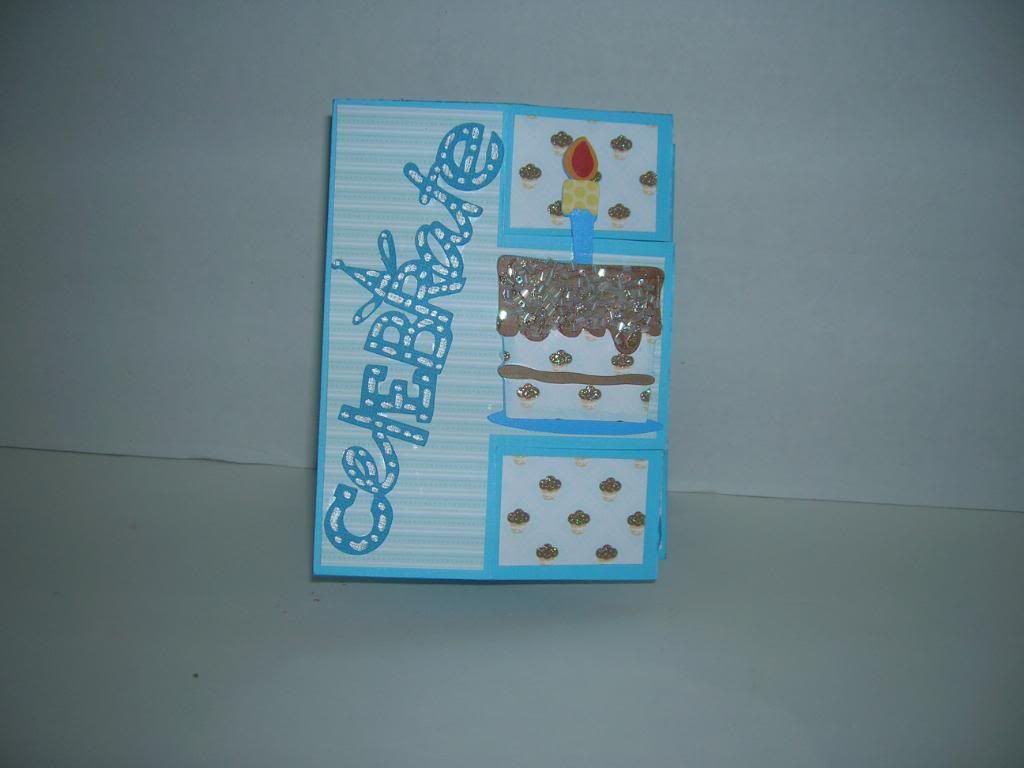 The paper is from an 8 x 8 stack of DCVW Simply Sweet
I accented the words with a silver Sharpie. Used little beads to glitter the cake,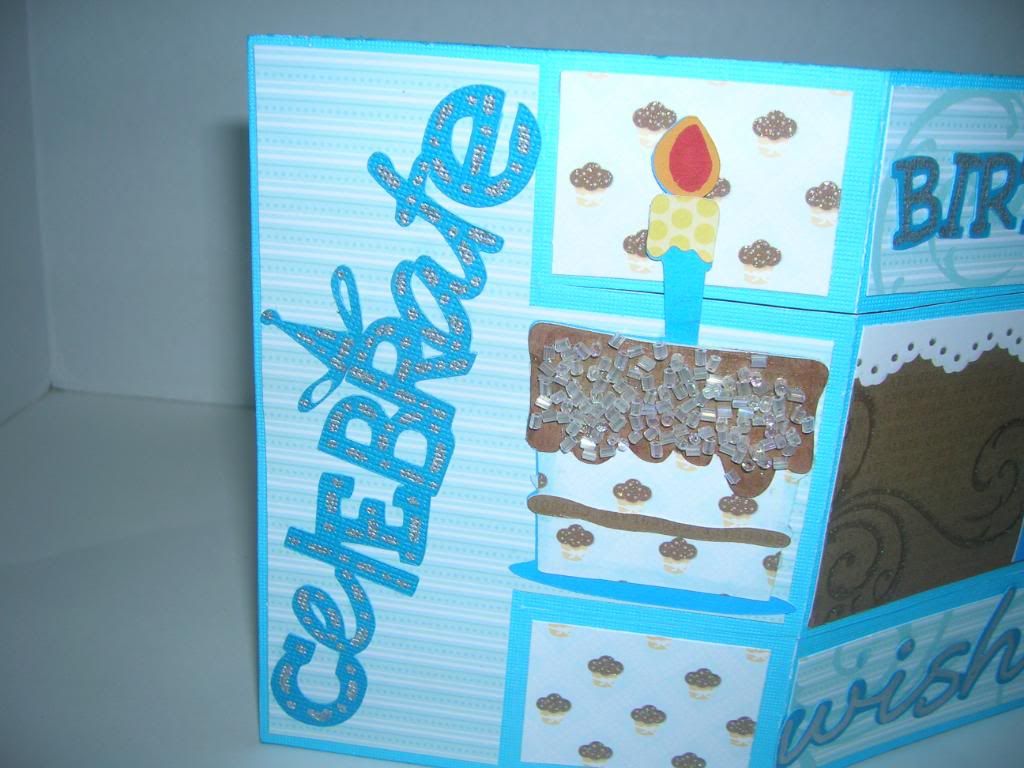 The stamp is one I got in a set at M's.