Sorry this was supposed to post yesterday and I just realized it didn't. I am having trouble getting on to Blogger the last couple days.
On Saturday I posted my layout for the SweetSassyDiva Design Team. Well I still had pictures left to scrap so I ended up making two more pages. These pictures are of my granddaughter when she first learned to walk running up and down the beach with mom and dad. The first LO I used the sketch for the Weekly Challenge on the CC Blog. The carts I used were Elegant Edges page 26 Heart 10 inch square. The heart border was cut at 1.75. The shells from Life's a Beach page 65 were cut at 5 inches and the sand dollar page 66 was cut at 4 1/2 inches.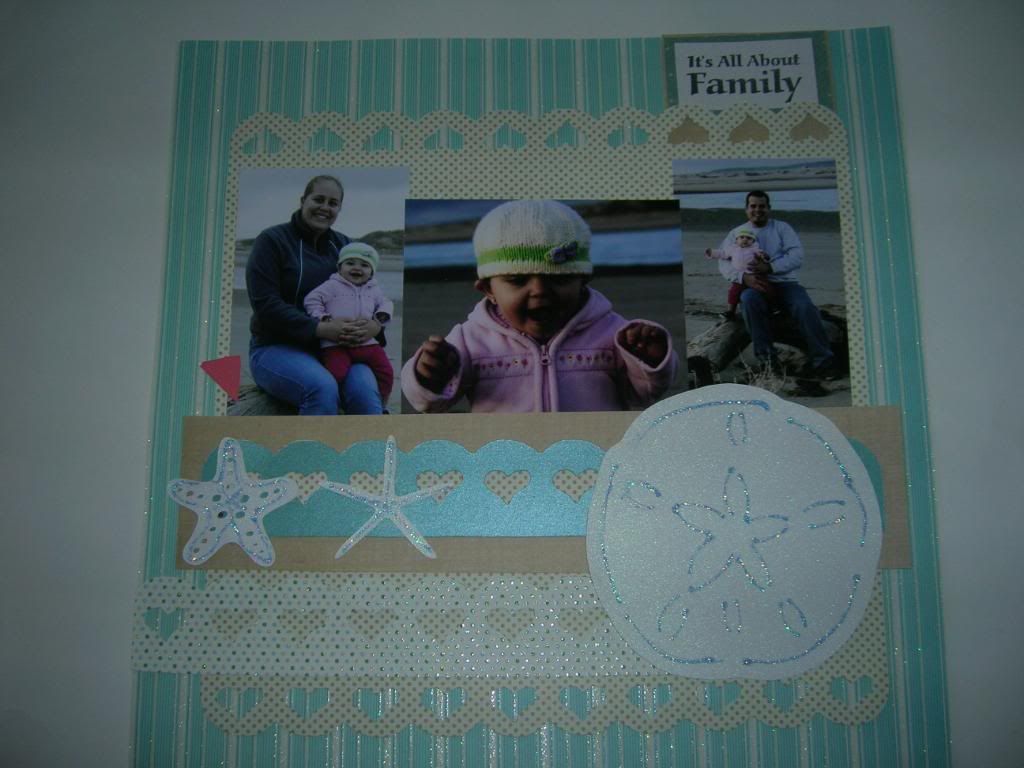 This last one I used the sand dollars again and the Large MS Scallop Punch cut on both sides of a 2 1/2 inch strip.