On Friday I took a class on using Tattered Angels Glimmer Mist and other products like Chalkboard, Glam and Glaze. I decided to make some vintage valentines using the pictures I got at LSS. I used Glimmer Mist on the paper doily and lace. The flowers were made using Mother's Day Bouquet. I cut various cuts at 21/2", 2", 11/2", and 1". I used various scraps of valentine paper I had in my stash. I then made about 40 flowers to have on hand. The card is 5 x 7. I also used MS corner punch and butterfly punch. I then inked everything with Tim Holtz Distressed Ink and added Stickles and some bling. :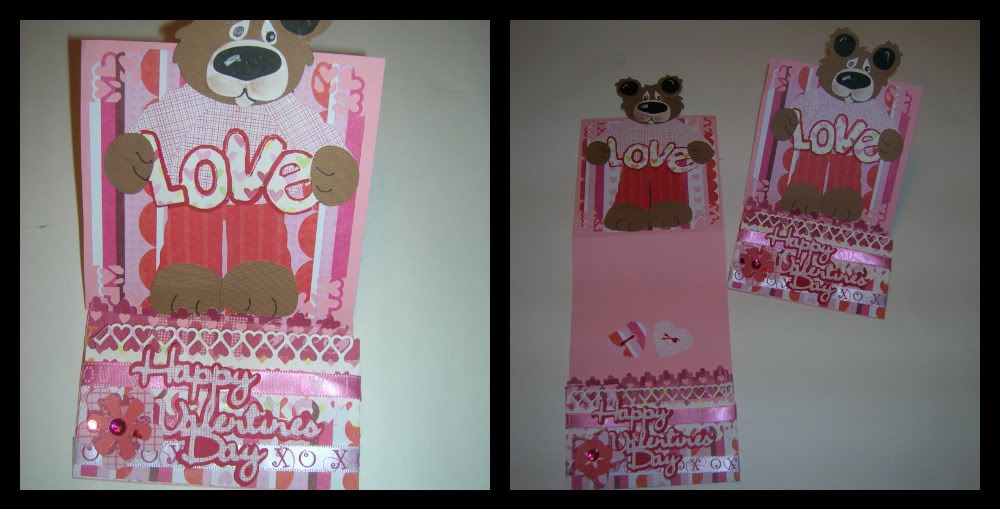 You have to have SCAL or a similar program to cut these bears. This comes from the monthly set.
I also used 4 different MS heart punches and my stash of Valentine flowers I made from Mother's Day Bouquet cart.