Over the weekend I organized the mounting stack of pictures of two granddaughters. Since today was my last day off before I start babysitting youngest granddaughter I put my scrappin into high gear. I realized I need to quit agonizing over each page and get going before grand daughter number three arrives in July.
The first layouts all the cuts were done using Heritage and I used a MS punch.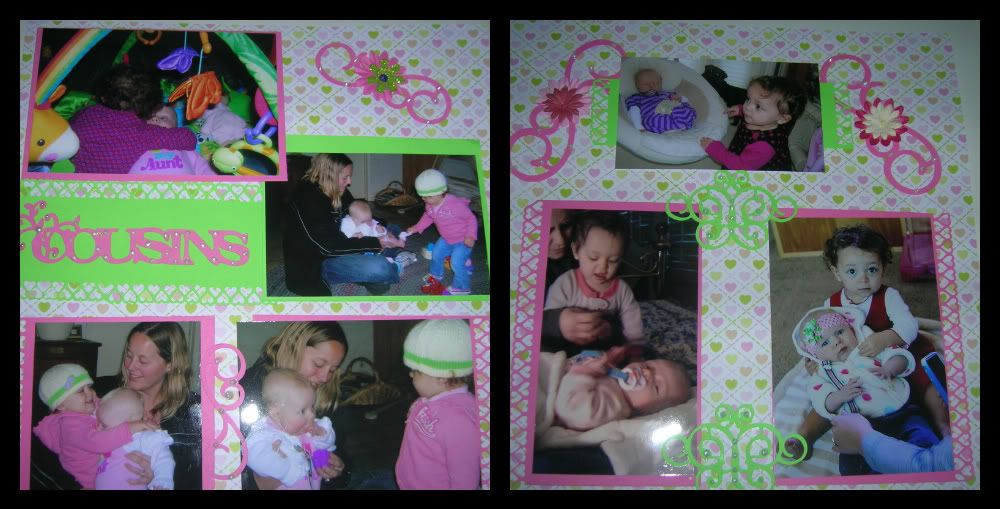 The second layout the title and two birds in the nest came from Sweethearts, I added another little bird to represent the new baby. I also used MS PATP leaf stamp and the branch stamp.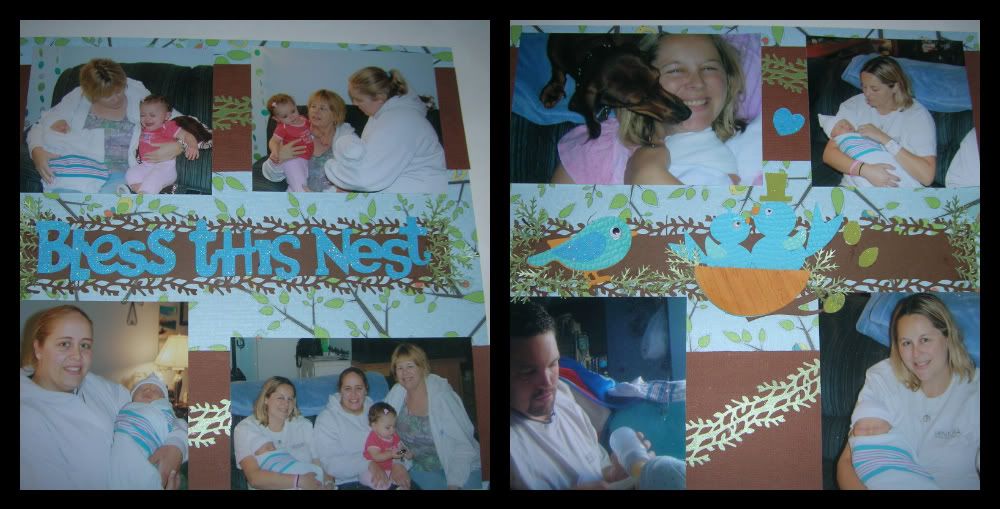 The last layout for tonight was done with some gorgeous shamrock paper I got at local LSS.
No Cricut on this one. Quick and simple.