Trying to get going on grand daughter #2's album. These are 4 pages I did yesterday. The top of the first two layouts is a 3 inch strip double punched with a new MS punch. I then found the scrolly hearts that matched as part of a design on Damask Decor. The crowns are from OUAP and spell out Mackenzie.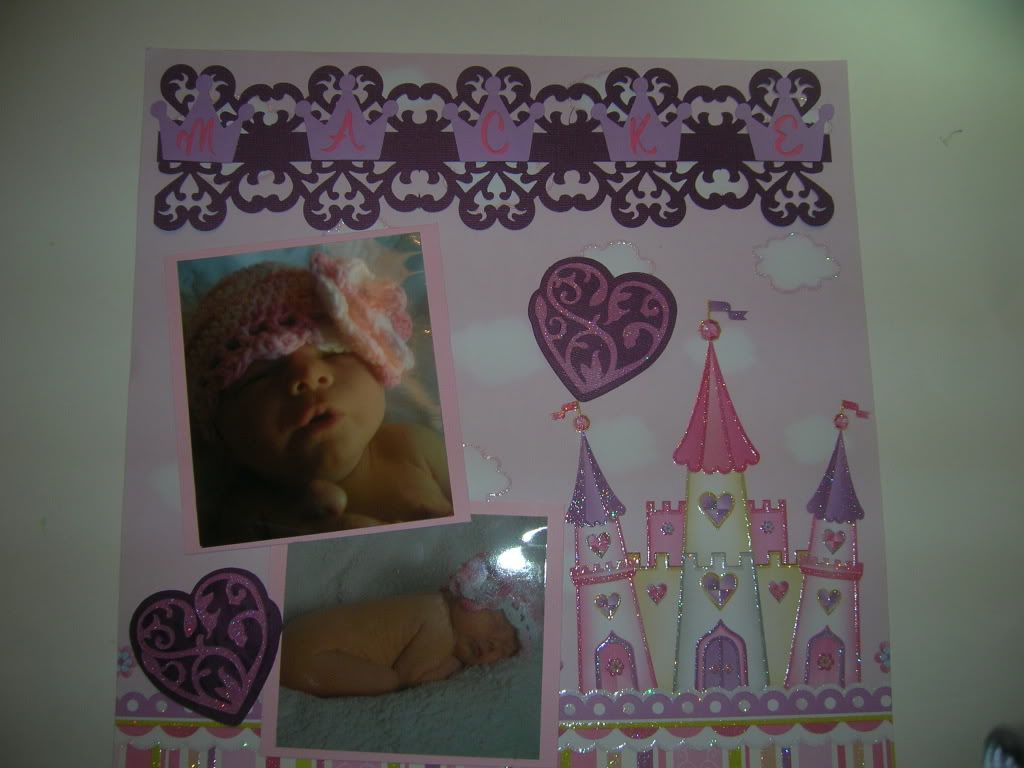 For the second pair of layouts I used this really cute Sweet Pea paper I got at Joanns. I added the words and little baby in the pea from New Arrival. Mackenzies name was from her shower diaper cake.
This page I was hunting for the words Ready, set, go but instead I found Ready set grow from Wall Decor and I liked that idea since they were leaving the hospital and babies grow so fast. I added flower MS punches for frames and flowers.