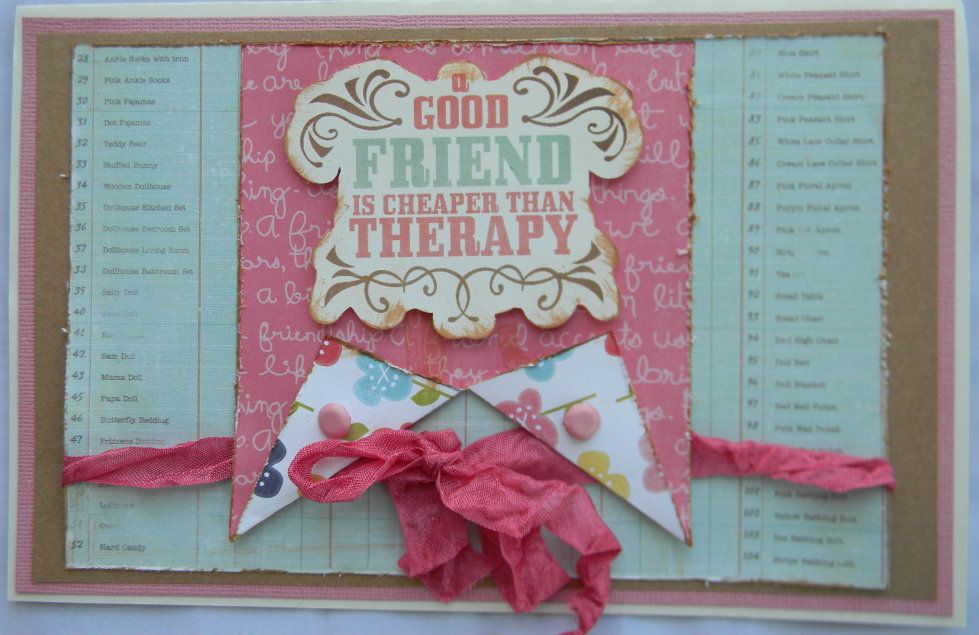 I used scrap paper everything except the piece to print the words on.
For this one rather than cut the V I folded it back and used a brad to set it.
Love the vintage feel of this one.
Inside
I also did one for the
Cricut Circle Weekly Challenge- card sketch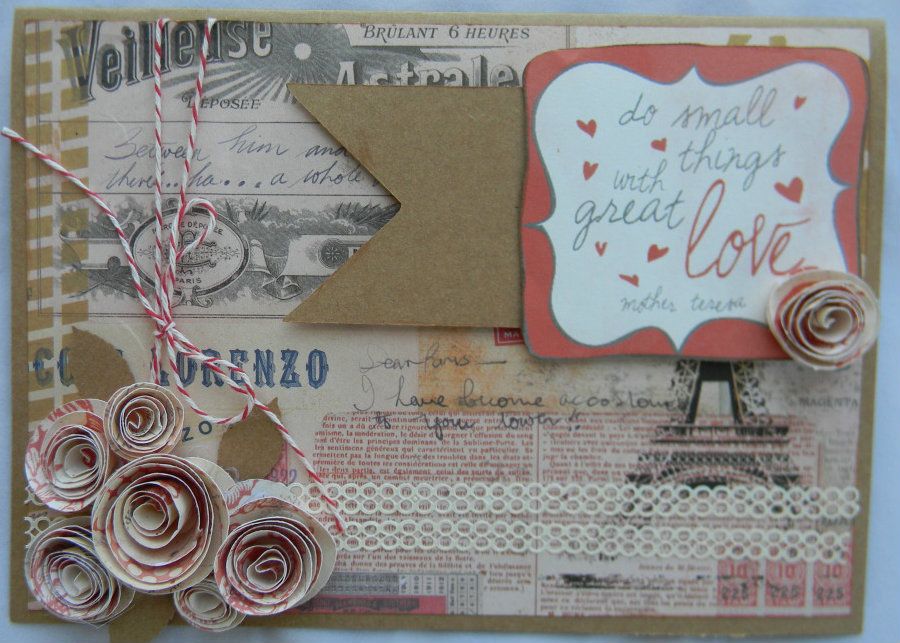 Flag ( 2 1/2 ") and rolled roses cut from Art Philosophy. Words from Word of Mouth.
Paper scraps. Roses cut at 3", 2 1/2" and 2 ".
Paper is & Gypsies and used same paper for inside and roses.
This is the inside.