Yesterday I decided to take a break from baby shower stuff and do some card challenges.
So the first card is for
Shes a Sassy Lady..
We were to design a partial shape card using our Gypsy. I followed the video and for my cut I used this butterfly cut from Damask Decor. The young lady the card is for is using butterflies as her wedding theme. I took the pieces that were let and also decorated the inside rather than tossing the. The paper is Colorbok Happily Ever After. The stamp is one I got at M's this week for $1. I added pearls and ribbons and this was an easy and fun card to make. Now I have my template ready I can make them with any shape I want.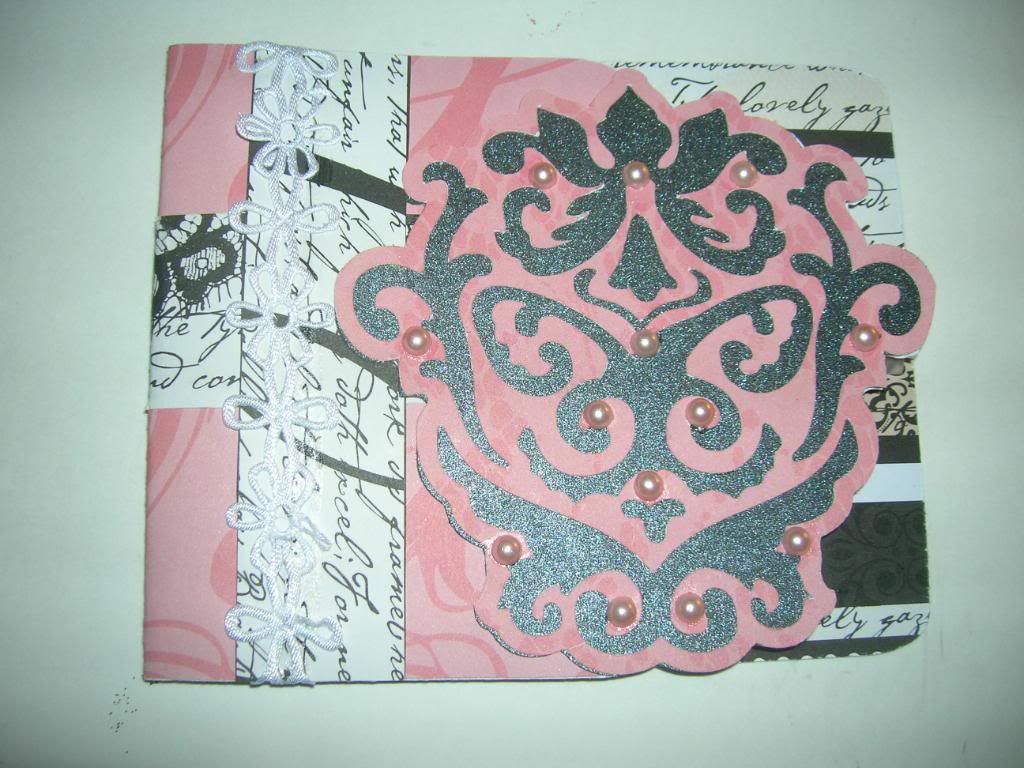 For the second card I wanted to make this side step card I saw on
Splitcoast Stampers.
Well I needed another wedding card and I saw that
My Craft Spot
had a challenge to use twine or ribbon on a card. So I though side step, wedding, and ribbon. Used papers from the Colorbok stack I used above and this is my result. Ribbon from M's. Rose is cut out and layered with pop dots 3 times and then I put Stickles on it. I used same stamp from $1 section at M's. This folds up really nicely.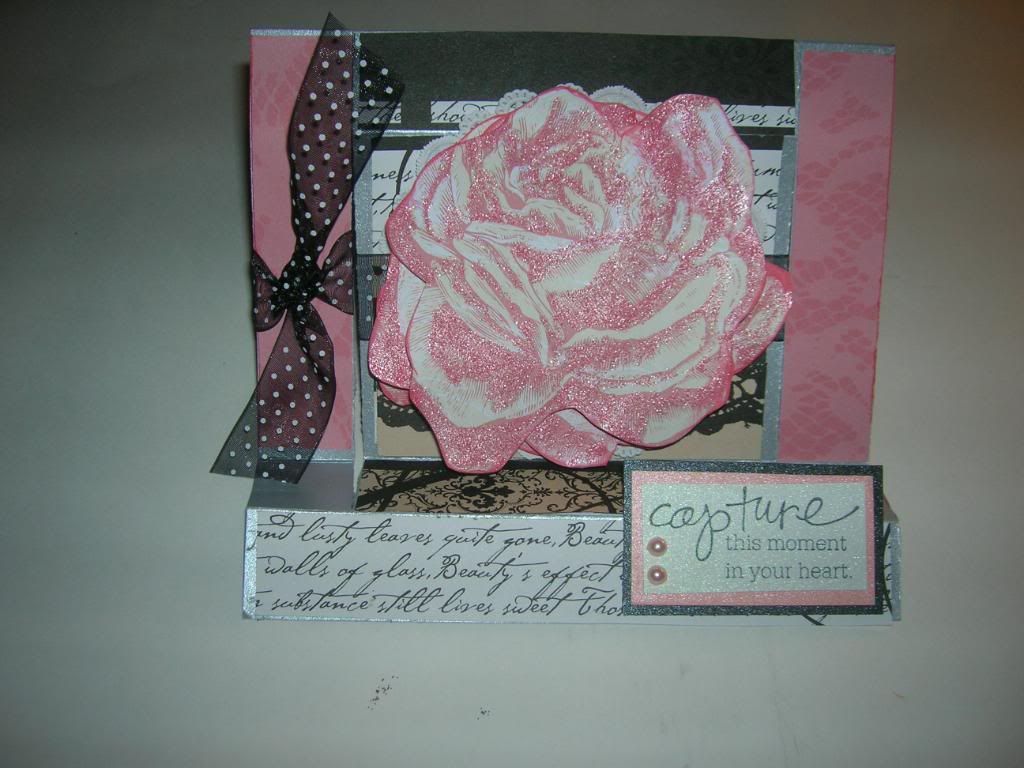 Last but not list there is a Pooh challenge card at
Bitten by the Bug 2
. So I made this card for my daughter's baby shower this Saturday. It started out on my Gypsy to be Pooh sleeping on one cloud but then I got the idea for the flaps to open. So picture one is the front, picture 2 is inside flaps close. The last two pics are flaps opened to show sentiments. Clouds embossed with Divine Swirls and then Stickled with Dazzling Diamonds.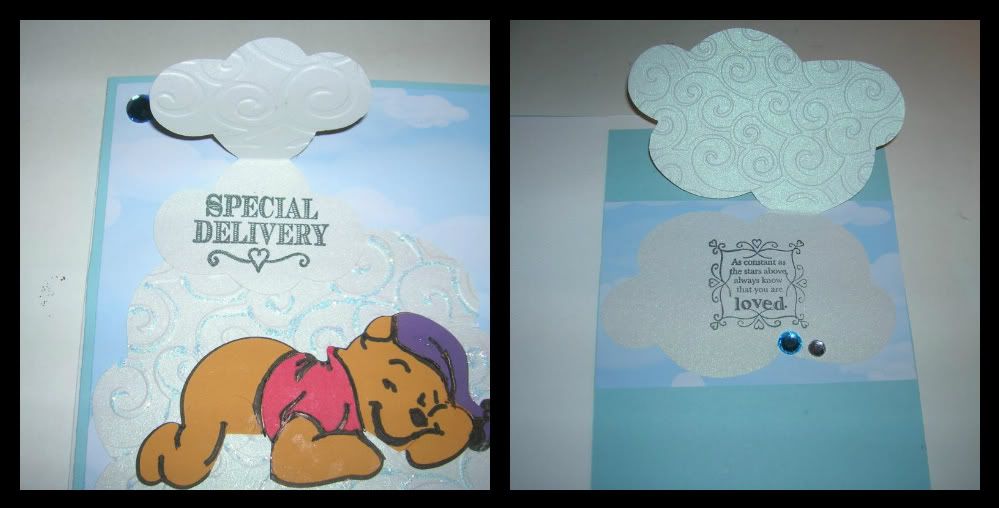 So that's it for the challenges right now. Today is cake making day. So off I go! Have a great day and thanks for looking!