Here are cards I made in the last few days for several blog challenges.
The first challenge at
My Creative Time
was to make a cricutless challenge using a sketch. I used a MS punch around the page, a stamp from M's, and a circle and butterfly punhes. I tried a new folding method on my ribbon and really liked it. Paper Sweet Nectar K and Company and cardstock,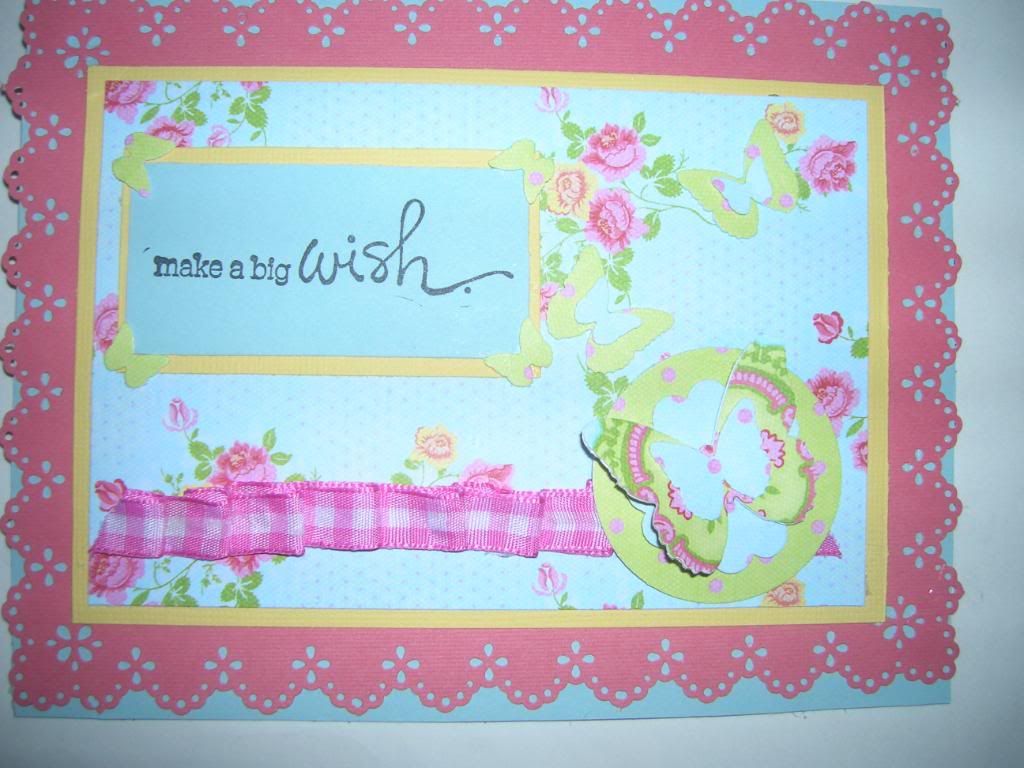 The second at
Frosted Designs
was to make a card using black, white and 1 color. I chose black, silver and white for a birthday card for a 16 year old family friend. Paper is Rock Star DCVW and cardstock. I used Rock Princess for cuts but don't tell him.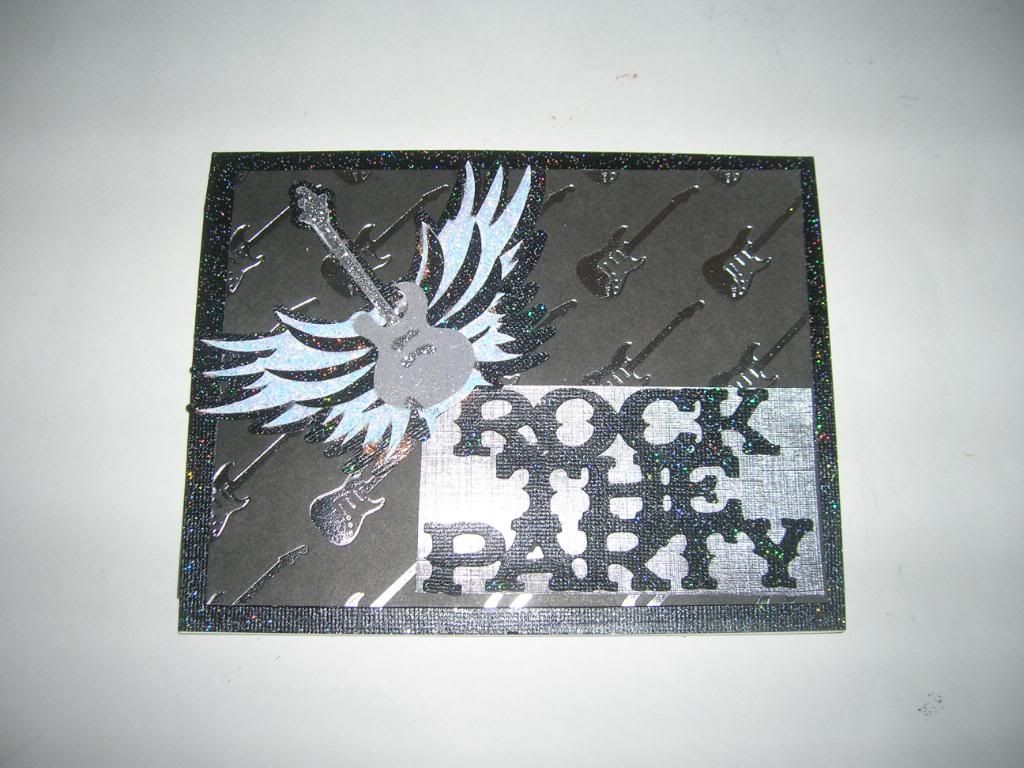 .
The third is for the
Mag Challenge
using only the Paisley cart page 39. I again used Sweet Nectar from K and Company, a stamp from Michaels, buttons, ribbon and a MS punch.