Recently I attended a crop at my LSS and cranked out some layouts of my grandson who was born in October. After three granddaughters and lots of pink layouts it is really fun to make blue layouts.
Pictures of the happy family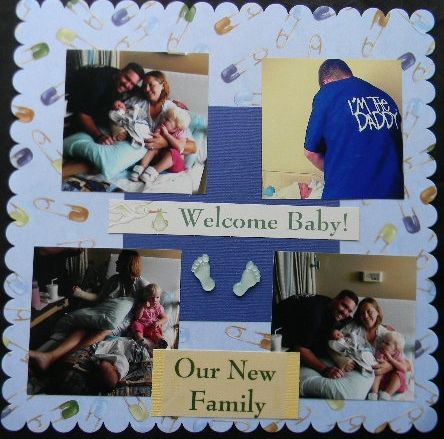 This is the layout of my daughter right before she popped. To make it an interesting delivery she fell and broke her arm the night before she was due. So the other pics are of her in the Emergency room.
More pics of the newborn
More to come later.