Wow I can't believe it has been 10 days since I last posted. I decided a month ago that it was time to drop my Design Teams for awhile and focus on my teaching at Scrapbook Blessings in Newbury Park. With that and babysitting two of my 4 year grandchildren I was wearing myself really thin. Well every since I made that decision things have been crazy. More on that later this week. So one of my goals for this Summer was to learn to use my Copic markers. I thought I would have to take some online classes but low and behold we got a new teacher at the scrapbook store and I took her first class Saturday. I learned so much and am so thrilled with my card and tag I made. I have the second class this Wednesday so will post that later too.
First we made this card using a Wee stamp. At first I didn't know if I would be able to do the details but found it easier. I know its not perfect but I am so thrilled!!!!!!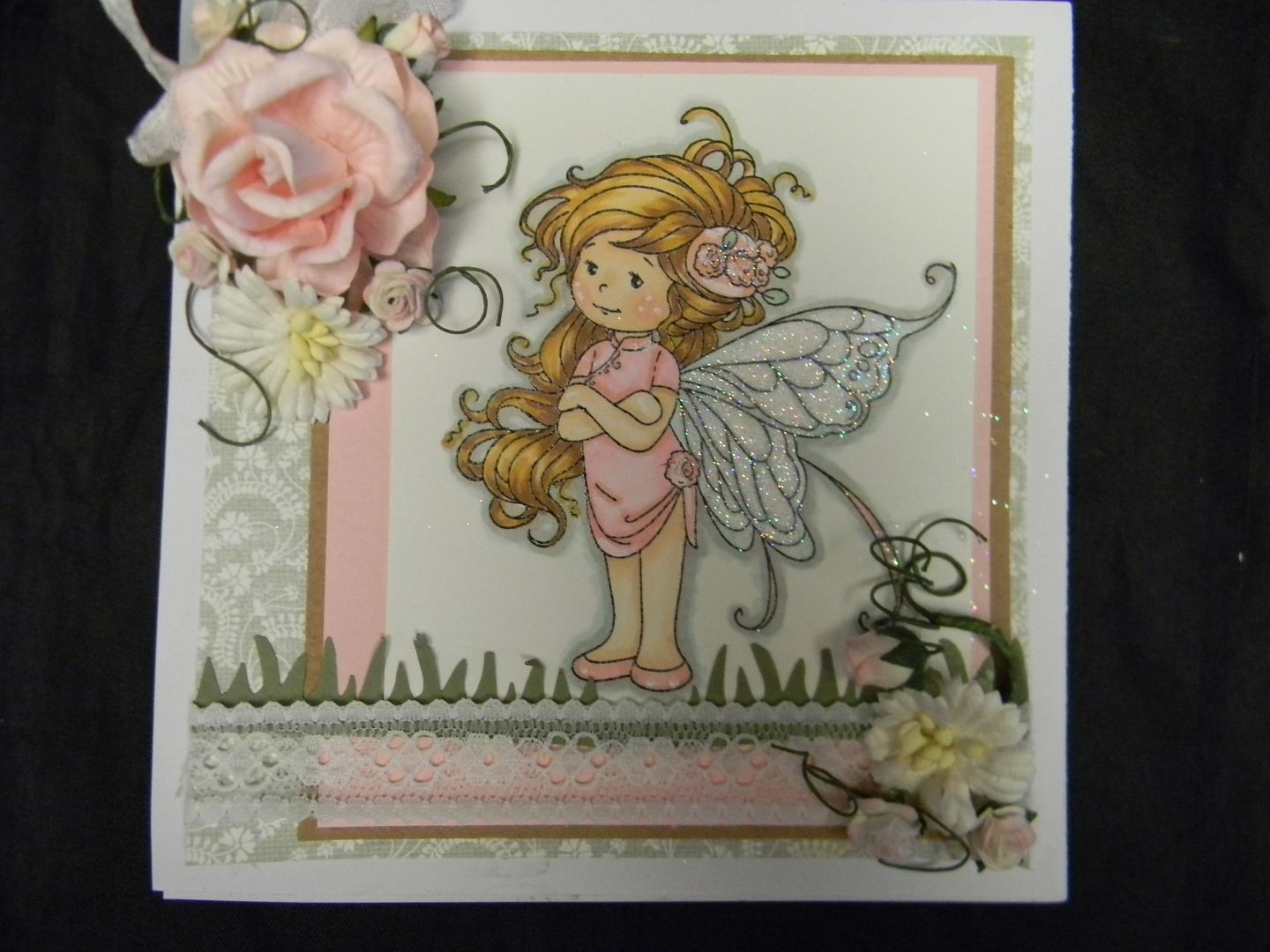 After we did the card we tried the stamp for the tag on our own. I am in love with these adorable little stamps. Can't wait till the next class. We added a very thin coat of glitter to wings and flowers to make them shine.